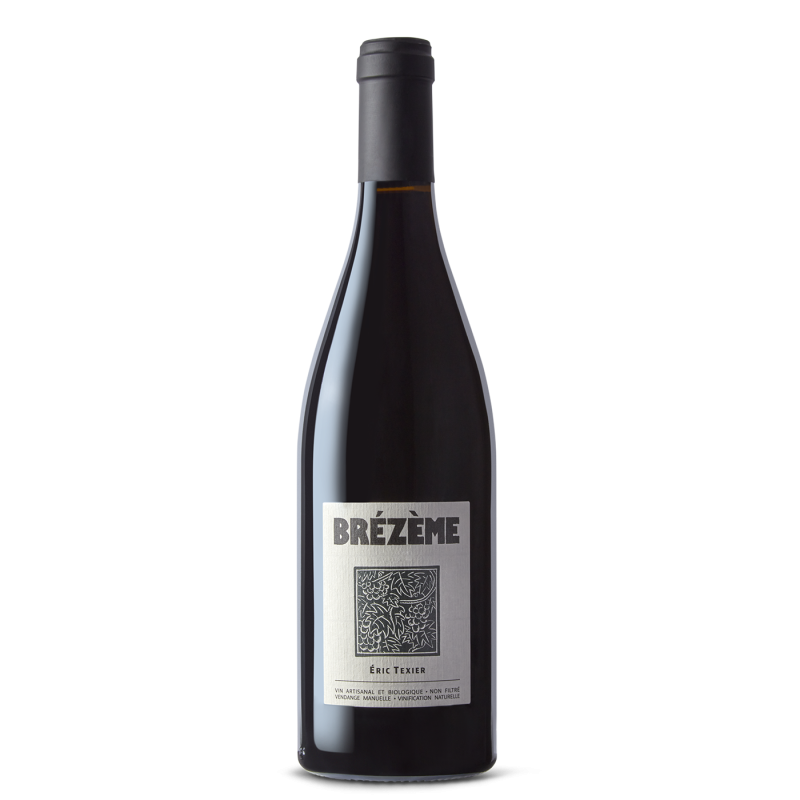 Why this wine made the cut…
Punches above your run of the mill Côtes du Rhône, seriously complex.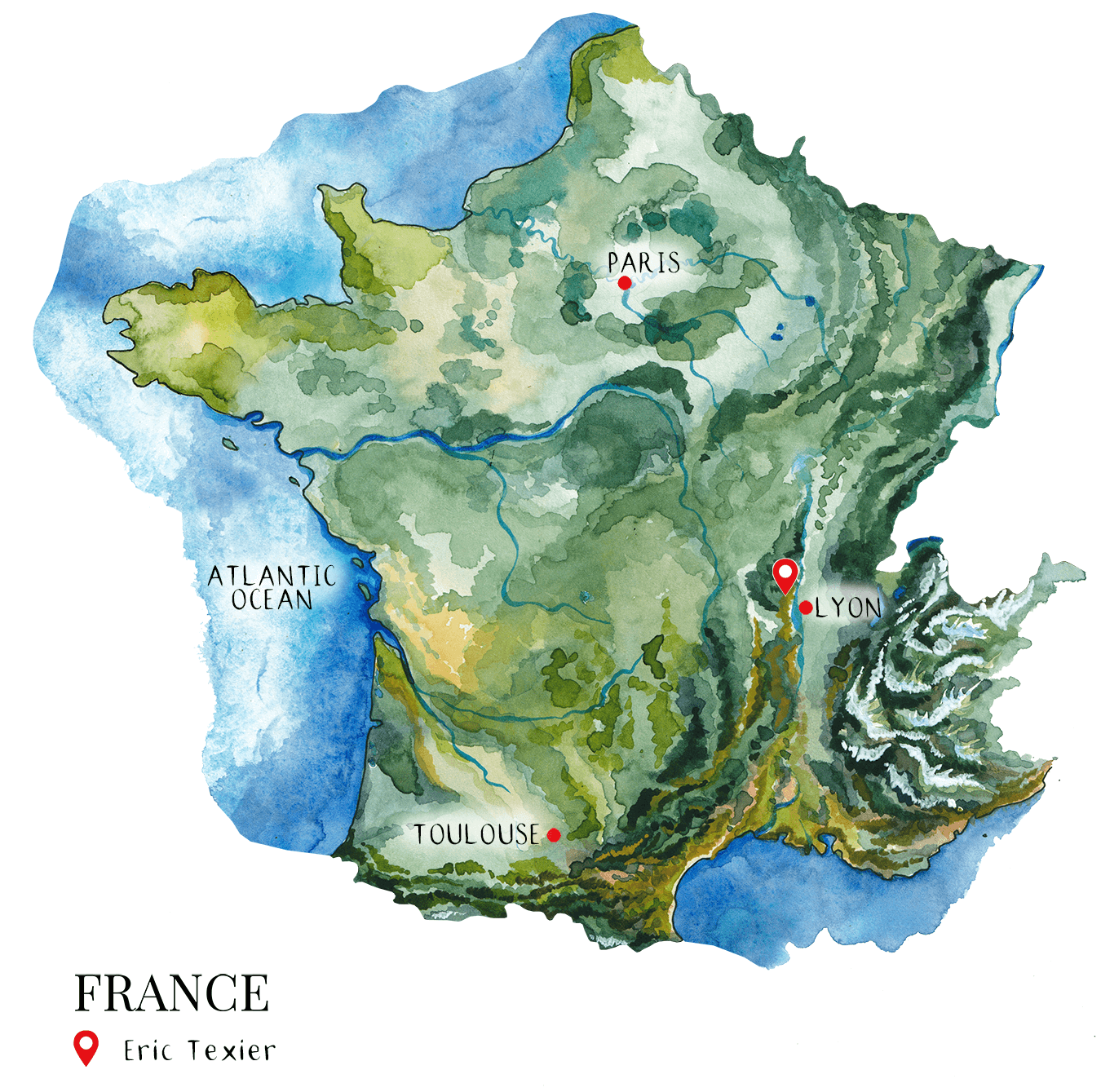 Syrah is widely planted throughout the world, but that was not so until the late twentieth century when Syrah was principally grown in the Rhone Valley and, as Shiraz, in Australia. Stylistically, the Palate Character of Syrah can vary depending on ripeness from a rich Round & Fleshy, Tone & Backbone, to a Powerful & Extracted. The flavors and aromas can also vary with a dark, sometimes sweet, fruit character, varying amount of spice, floral, and earth, and smoke, and meaty aromas and flavors.
Sub Region
Côtes du Rhône

20 years ago, nuclear engineer Eric Texier and his wife followed their dream of owning a vineyard and created a 12 hectare estate in Brézème, in the northern Rhône, and in the Ardèche, just next door in the Ouvèze valley.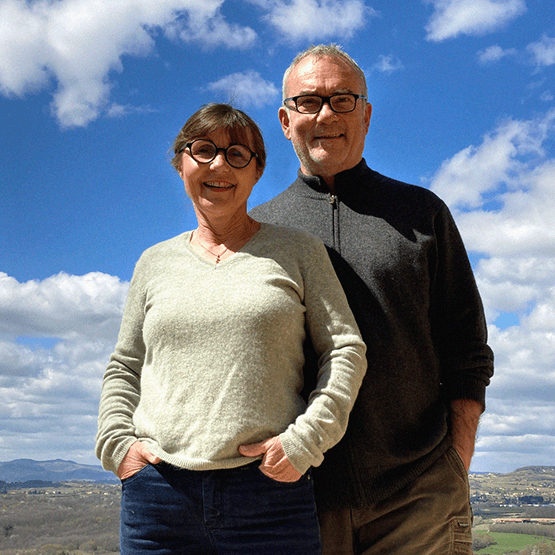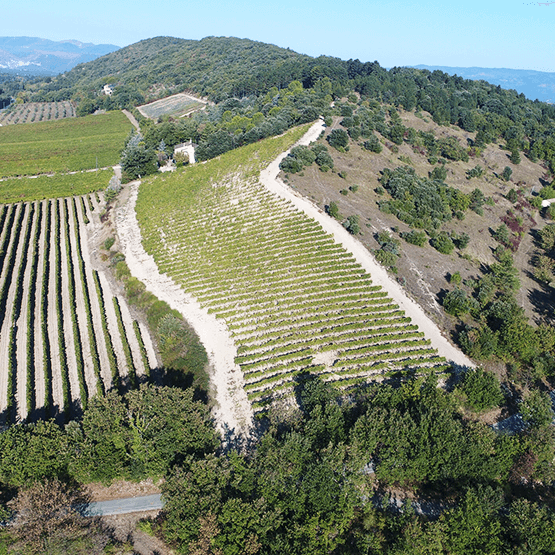 The estate consists of two very distinct yet under-the-radar terroirs in the northern Rhône valley: Brézème on the left bank of the Rhône and the Ouvèze valley on the right bank. Because they are small in size and somewhat isolated they are overshadowed by the more well-known AOC brethren.
Brézème is a limestone hillside facing south, while the Ouvèze valley is made up of a mix of granite and limestone on the Ardèche side, where they farm 30-90 year old vineyards. The winery has been making wines organically from the outset, with minimal intervention in the vineyard, as well as using indigenous yeasts and whole bunch maceration, always seeking the best representation of the terroir.