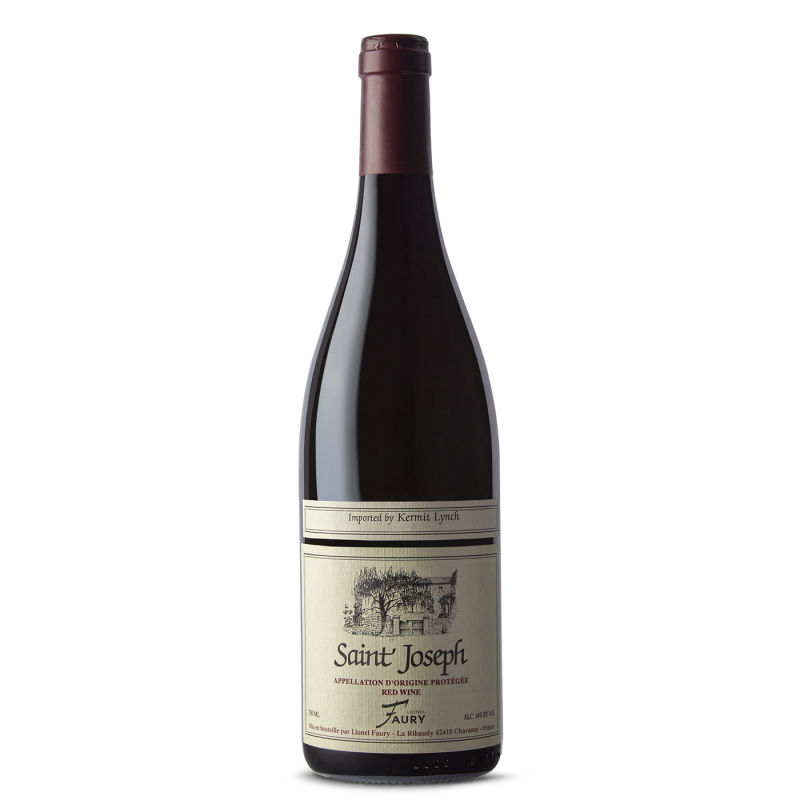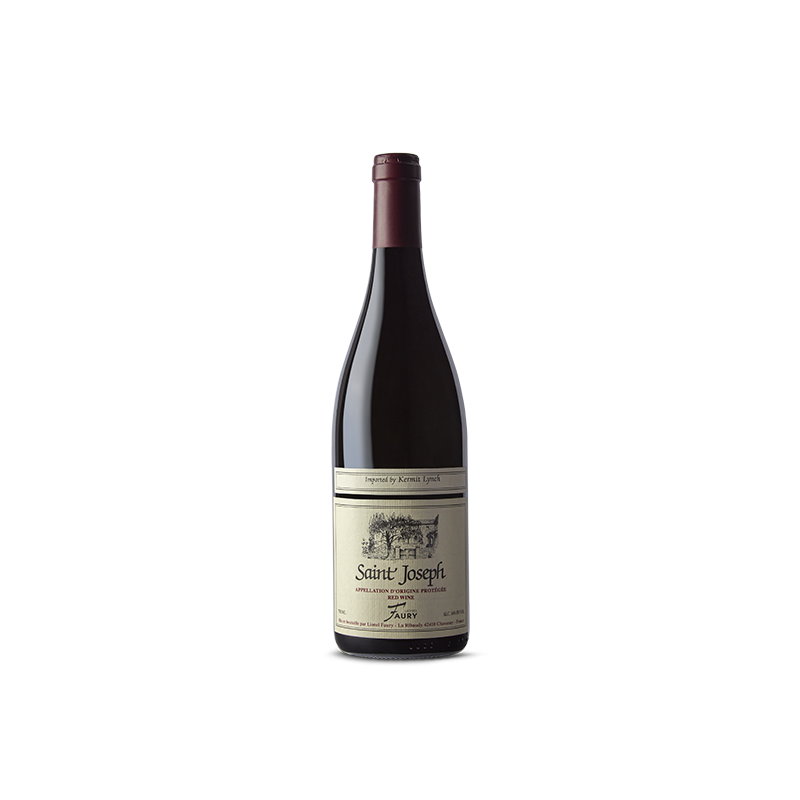 Fo-REE LAY REE-bow Seng Zho-ZEFF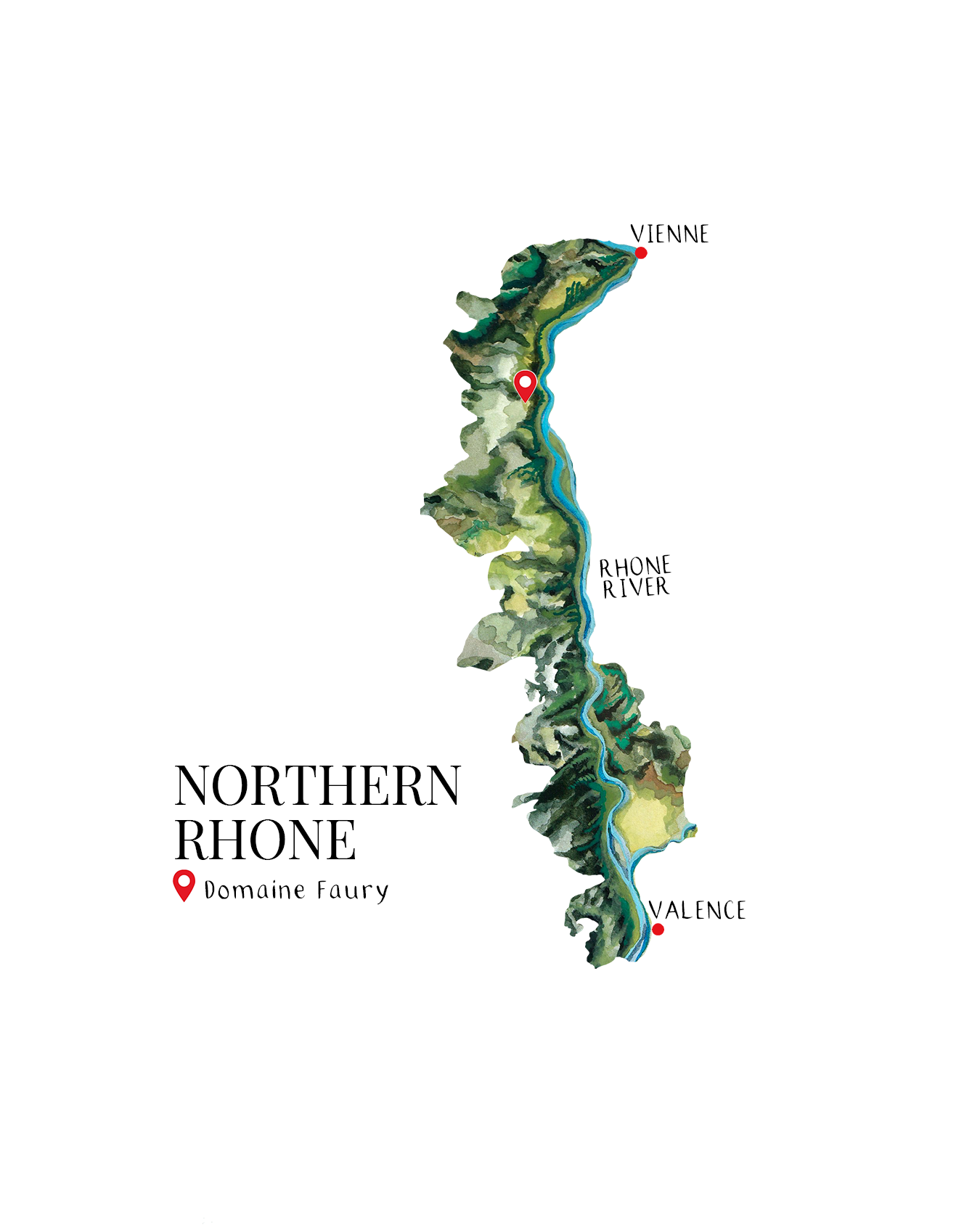 Syrah is widely planted throughout the world, but that was not so until the late twentieth century when Syrah was principally grown in the Rhone Valley and, as Shiraz, in Australia. Stylistically, the Palate Character of Syrah can vary depending on ripeness from a rich Round & Fleshy, Tone & Backbone, to a Powerful & Extracted. The flavors and aromas can also vary with a dark, sometimes sweet, fruit character, varying amount of spice, floral, and earth, and smoke, and meaty aromas and flavors.

Saint-Joseph, Northern Rhône Valley
Phillipe Faury took over his family estate in the Northern Rhône in 1979. At the time, grapes and other fruits were grown on the family farm, but Philippe focused on making great wine, eventually expanding the estate to 11 hectares that he currently runs with his son Lionel.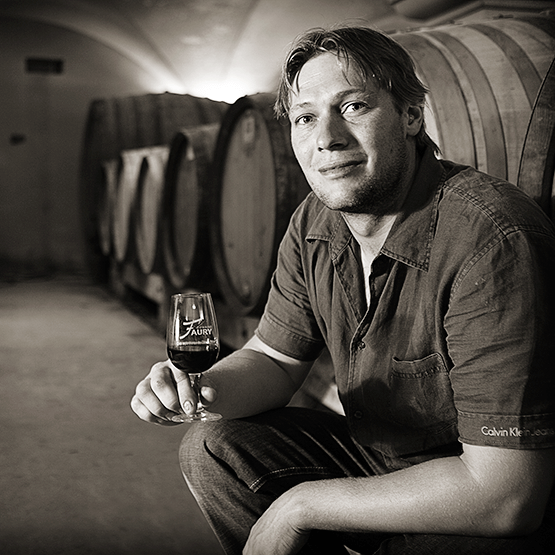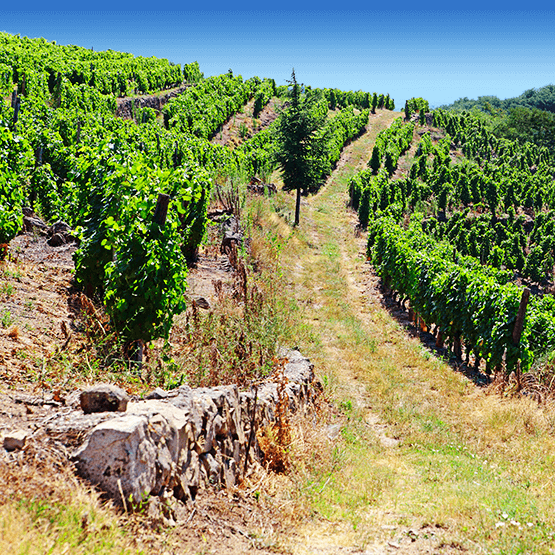 The Northern Rhône's terraced granite-soil vineyards require a lot of manual hard work. All grapes are hand-harvested and, in the winery, Faury uses partial destemming of the grapes and a gentle extraction, even executing punch-downs by foot before aging in variously sized barrels, avoiding too much new oak.
The wines of Faury deftly balance intensity and elegance with complex flavors and aromas of dark fruit, floral, and spice notes that are distinctly of the Northern Rhône.