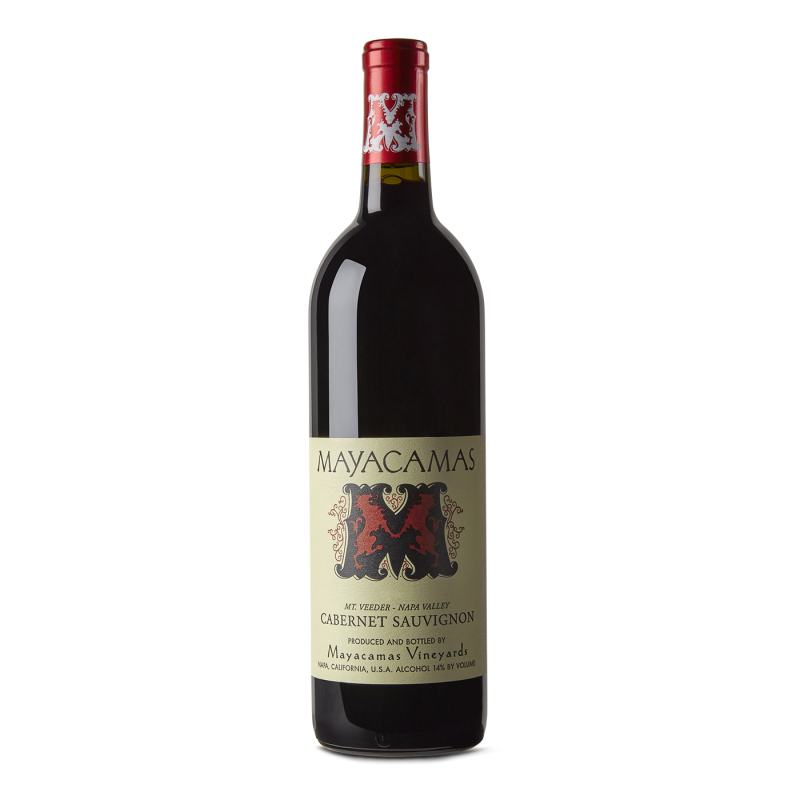 Mt. Veeder Cabernet Sauvignon
Ma-ya-KA-mas MOUNT VEE-der Kah-ber-NAY So-veen-YONG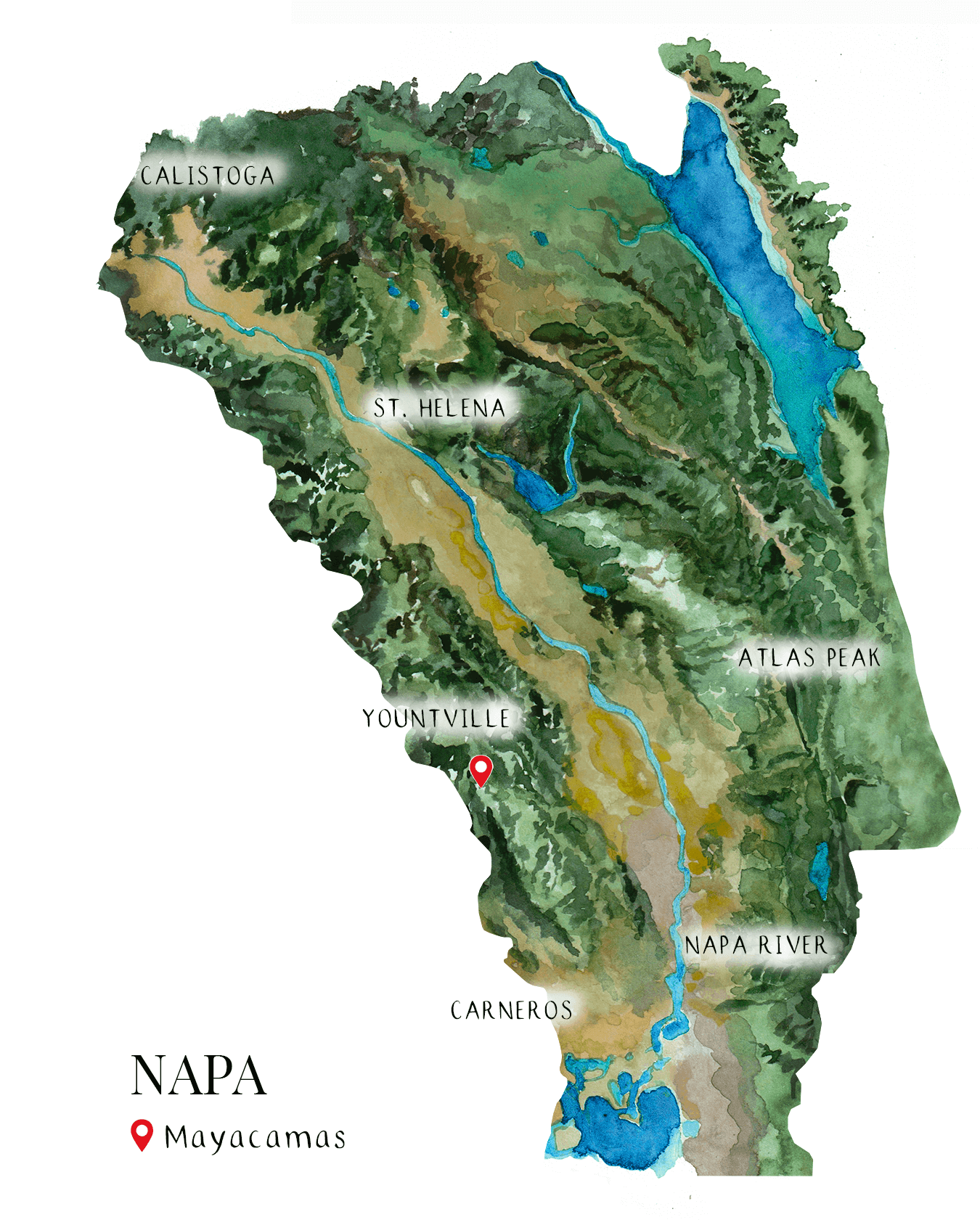 100%
Ca-ber-NAY So-vee-NYON
Cabernet Sauvignon origins are from the Gironde in southwest France, but is now planted across the world in climates that accommodate this late ripening grape. It is the dominant grape in wines made in Bordeaux's Médoc and Graves regions. This small, thick-skinned grape, produces darkly colored wine, high in tannin and relatively high in acidity with hallmark aromas of blackcurrant and can stylistically change from austere in its youth to lush depending on the region, and winemaking style.
Country / State
California
---
Mayacamas has a long history as a top cabernet sauvignon in California. Under its current owner, the Schottenstein family, and winemaker Andy Erickson, respect for tradition remains but is combined with modern winemaking techniques and sustainable farming.
---
Mayacamas's organic dry-farmed vineyards of cabernet, merlot, and chardonnay are located 2,400 feet above the valley floor in Mount Veeder. Their focus is on the purity of the fruit and balance, so grapes are picked early to avoid over-ripeness and aged in neutral oak, with some large foudres dating back to the 1920s.

The wines of Maycamas are exceptional. They are intense and complex, capturing the elusive balance of power and refinement.

---