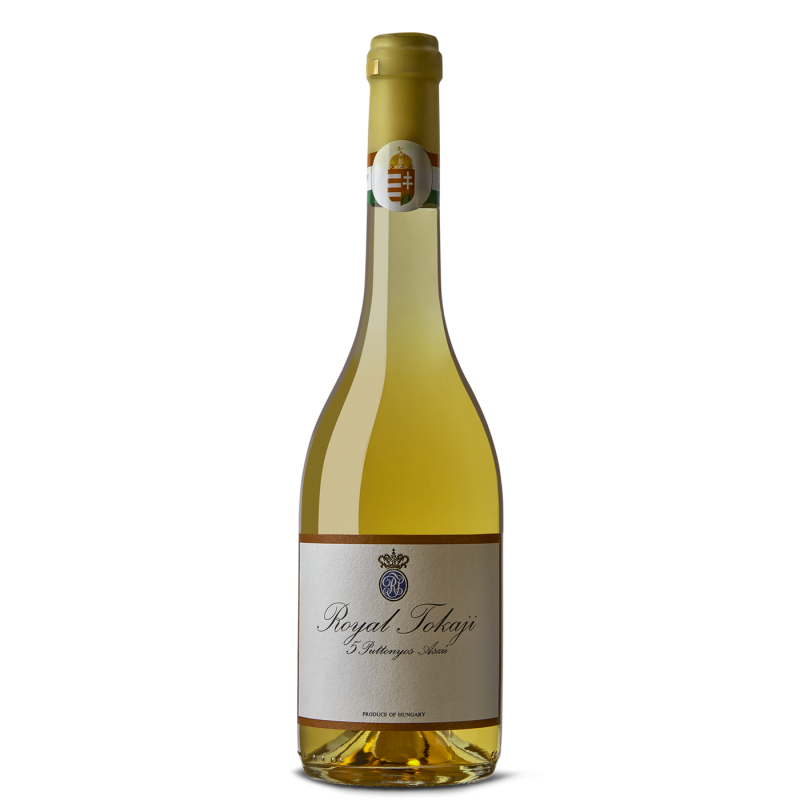 RO-yal TO-ka-ee SEEN-ko Put-TON-yos A-SHOO
Furmint, Hárslevelű, Muscat
Palate Character
Furmint, Hárslevelű, Muscat
Royal Tokaji is one of the top producers of a sweet white wine made in Tokaji, Hungary, where sweetness level is typically indicated by the number of "puttonyos," the region's measurement for the amount of dried grapes added in ferment. Royal Tokaji only makes five and six puttonyos wines.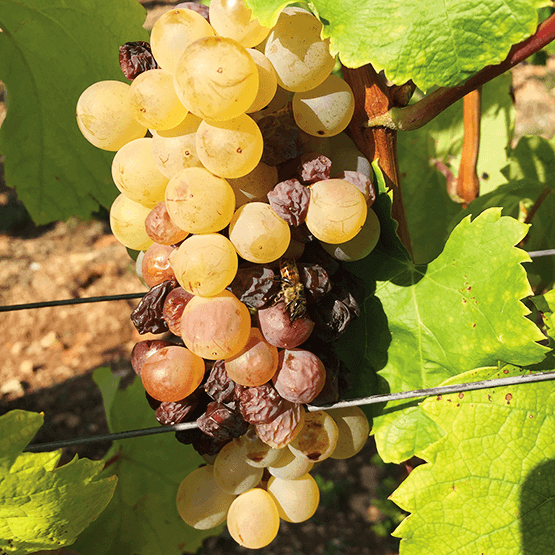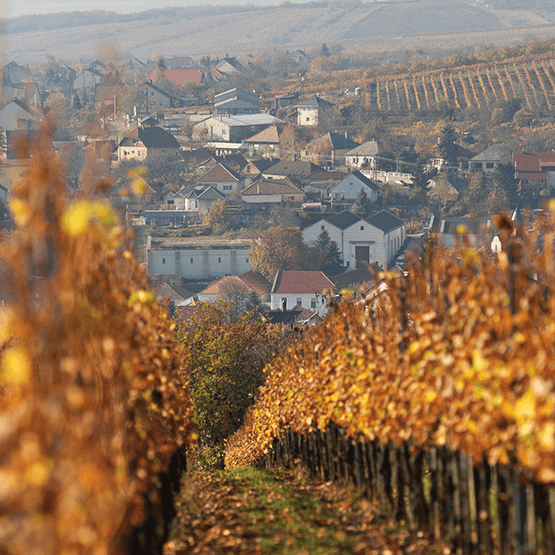 Tokaji is made by adding raisined Aszú grapes to a cask of base wine with the sweetness increasing based on the percentage. For example, five puttonyos would require 100 kilograms of Aszú berries for every 140 kilograms of base wine.
The terroir of Tokaj includes long summers and dry autumns along with dependable early-morning mists caused by the influence of two rivers, encouraging the development of "noble rot" on Aszú berries. Noble rot, or botrytis cinerea, causes grapes to dry and shrivel, thus concentrating the flavors, intensity, and viscosity of the wine while still maintaining attractive acidity.