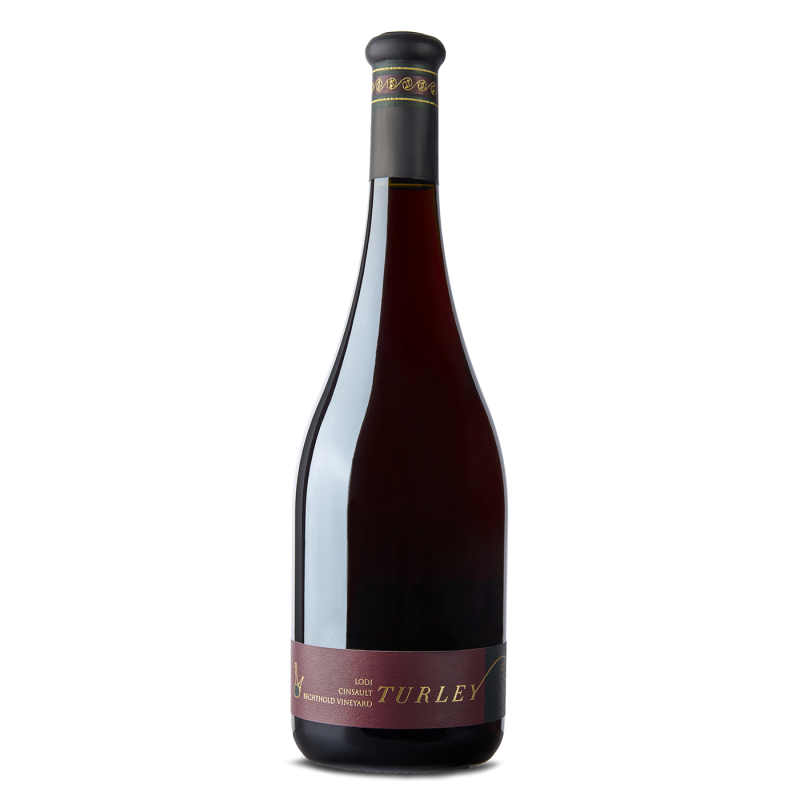 Bechthold Vineyard Cinsault
TOOR-ley BECK-told VIN-yard Sang-SO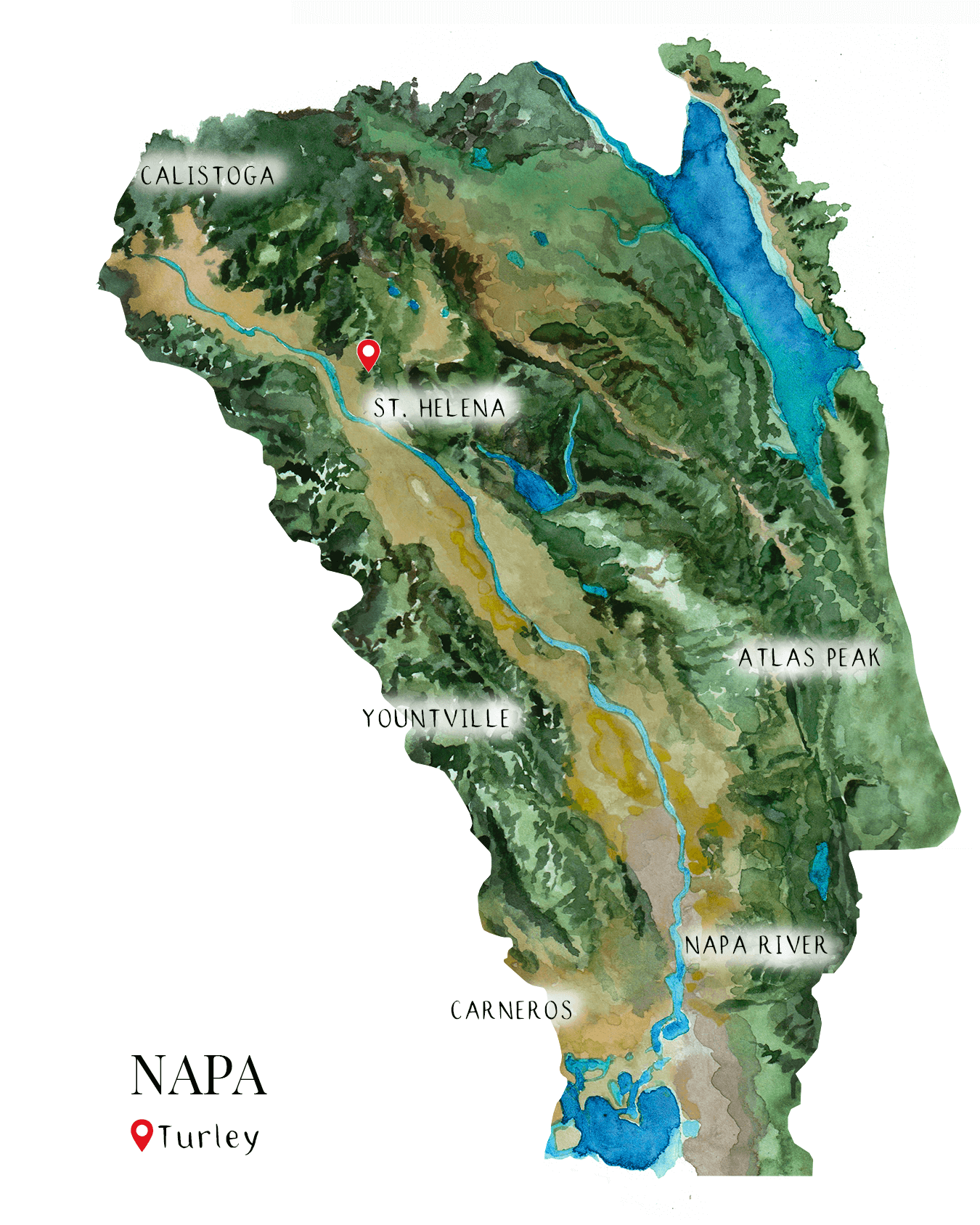 Cinsaut is an underrated grape variety from Southern France because its proclivity for high yields. However, when yields are restricted, it can make fruit forward aromatic wines best suited for blends and/or fresh, perfumed and fruity rosé wines.
Country / State
California
---
Founded by Larry Turley in 1993, Turley Wines now makes 34 different wines from 38 different vineyards located throughout California wine country.

---
Turley's main focus is on old-vine zinfandel and petite syrah. Many of the vines need extra attention, but their age, and the fact that they are biodynamically farmed, helps yield grapes with a ton of flavor and complexity.
Uniquely Californian, Turley wines balance fruit intensity, power, and distinct character.
---