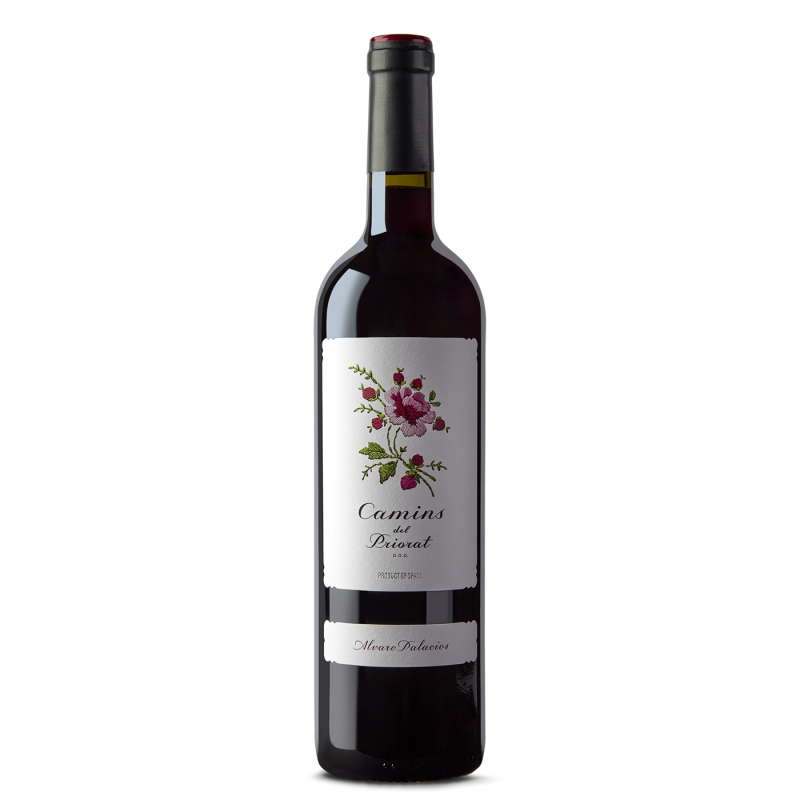 Al-VA-ro Pa-LA-see-os Ka-MEEN del Pree-yo-RAHT
Palate Character
Garnacha, Samso, Cabernet Sauvignon, Syrah
Why this wine made the cut…
Entry level view of the power and complexity of Alvaro Palacios Priorat wines.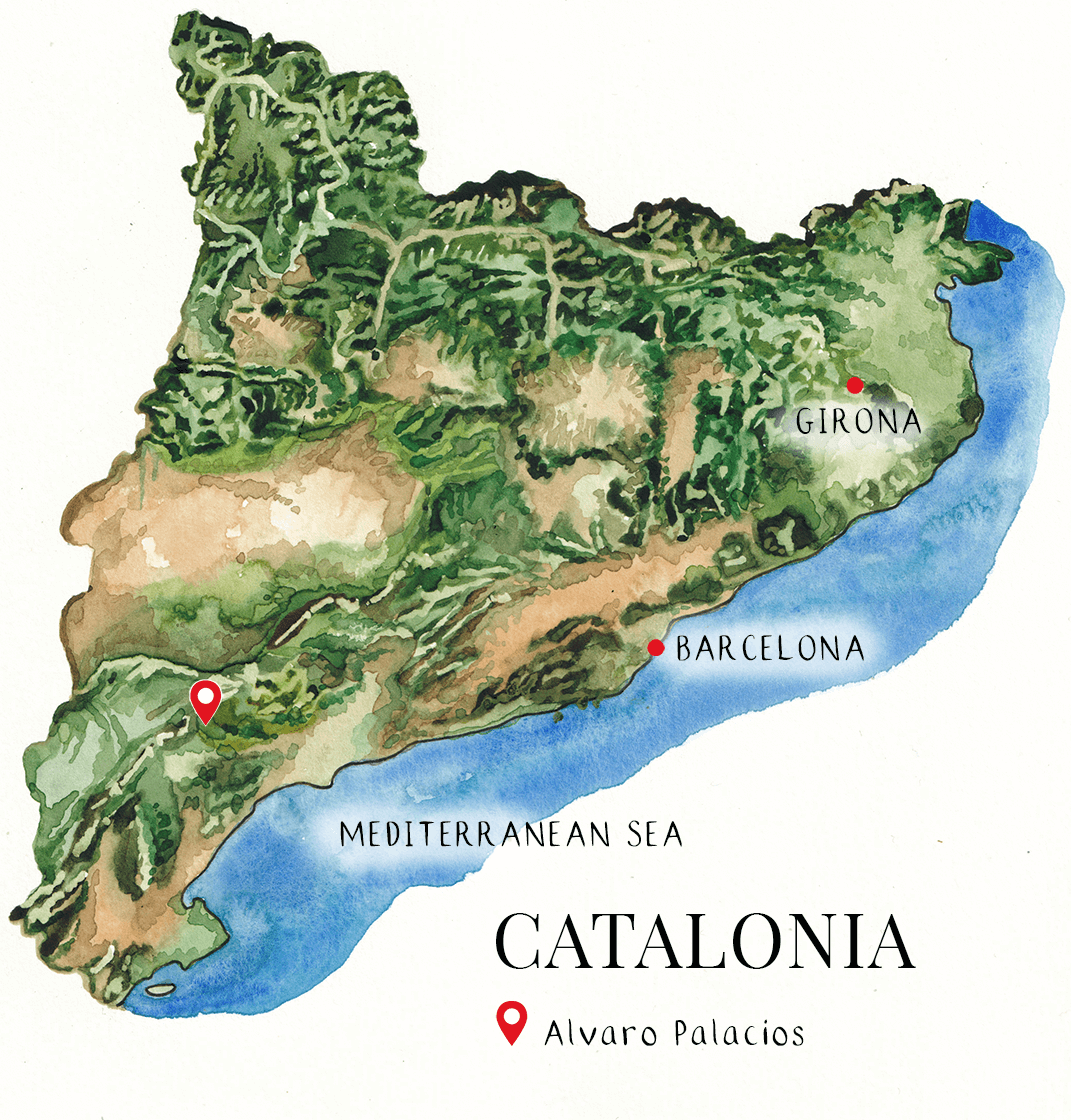 Grenache is widely planted throughout the world but some of the best expressions come from the southern Rhone, and in Spain's Priorat. Grenache has small berries with thick grape skins resulting in dark, tannic wine in its youth combined with an almost ripe sweetness and elevated alcohol. Often part of a blend, Grenache offers a lot of fruit, spice, with floral and herbal notes.
20%
Ca-ber-NAY So-vee-NYON
Cabernet Sauvignon origins are from the Gironde in southwest France, but is now planted across the world in climates that accommodate this late ripening grape. It is the dominant grape in wines made in Bordeaux's Médoc and Graves regions. This small, thick-skinned grape, produces darkly colored wine, high in tannin and relatively high in acidity with hallmark aromas of blackcurrant and can stylistically change from austere in its youth to lush depending on the region, and winemaking style.
Syrah is widely planted throughout the world, but that was not so until the late twentieth century when Syrah was principally grown in the Rhone Valley and, as Shiraz, in Australia. Stylistically, the Palate Character of Syrah can vary depending on ripeness from a rich Round & Fleshy, Tone & Backbone, to a Powerful & Extracted. The flavors and aromas can also vary with a dark, sometimes sweet, fruit character, varying amount of spice, floral, and earth, and smoke, and meaty aromas and flavors.
Winemaker(s)
Alvaro Palacios

Inspired by his work at Château Petrus, in the early 1990s Alvaro Palacios's aspirations as a winemaker led him to the historically heralded but nearly abandoned vineyards of Priorat instead of returning to his family winery in Rioja.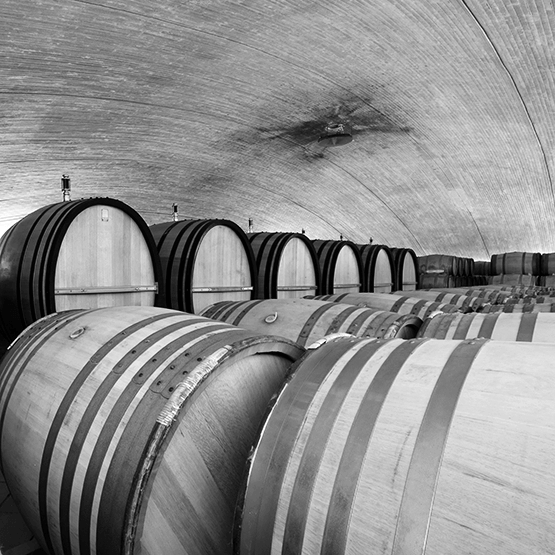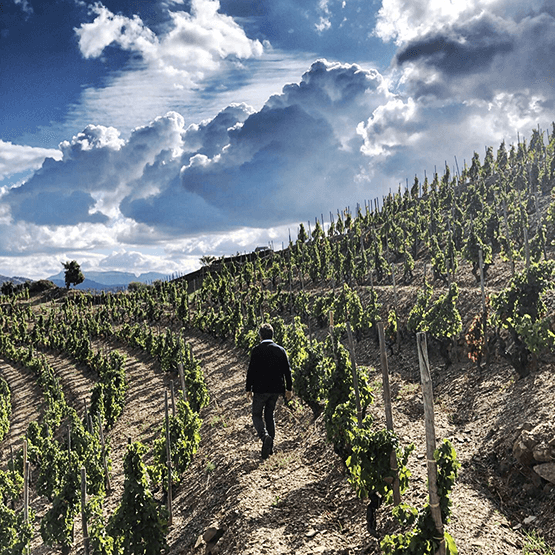 Priorat's steep high-altitude vineyards, originally cultivated by the Romans, are dominated by garnacha, which must strive in these unique black-slate soils. Alvaro has purchased several of the region's best vineyards, including the iconic L'Ermita and its 100-year-old vines.

Working organically and biodynamically in his top vineyards, Alvaro's range of Priorat wines span the spectrum from accessible to collectible, but all speak to his mission to establish a benchmark of quality in the region.