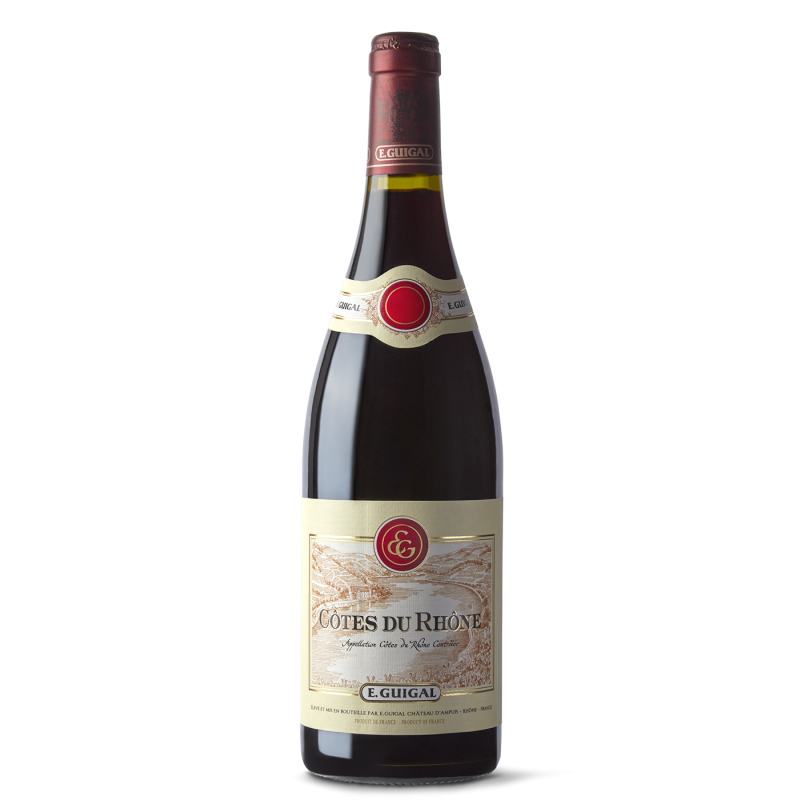 E. Ghee-GAL COTE dew RONE
Syrah, Grenache, Mourvèdre
Palate Character
Syrah, Grenache, Mourvèdre
Why this wine made the cut…
Showy, easy drinking Côtes du Rhône at an affordable price.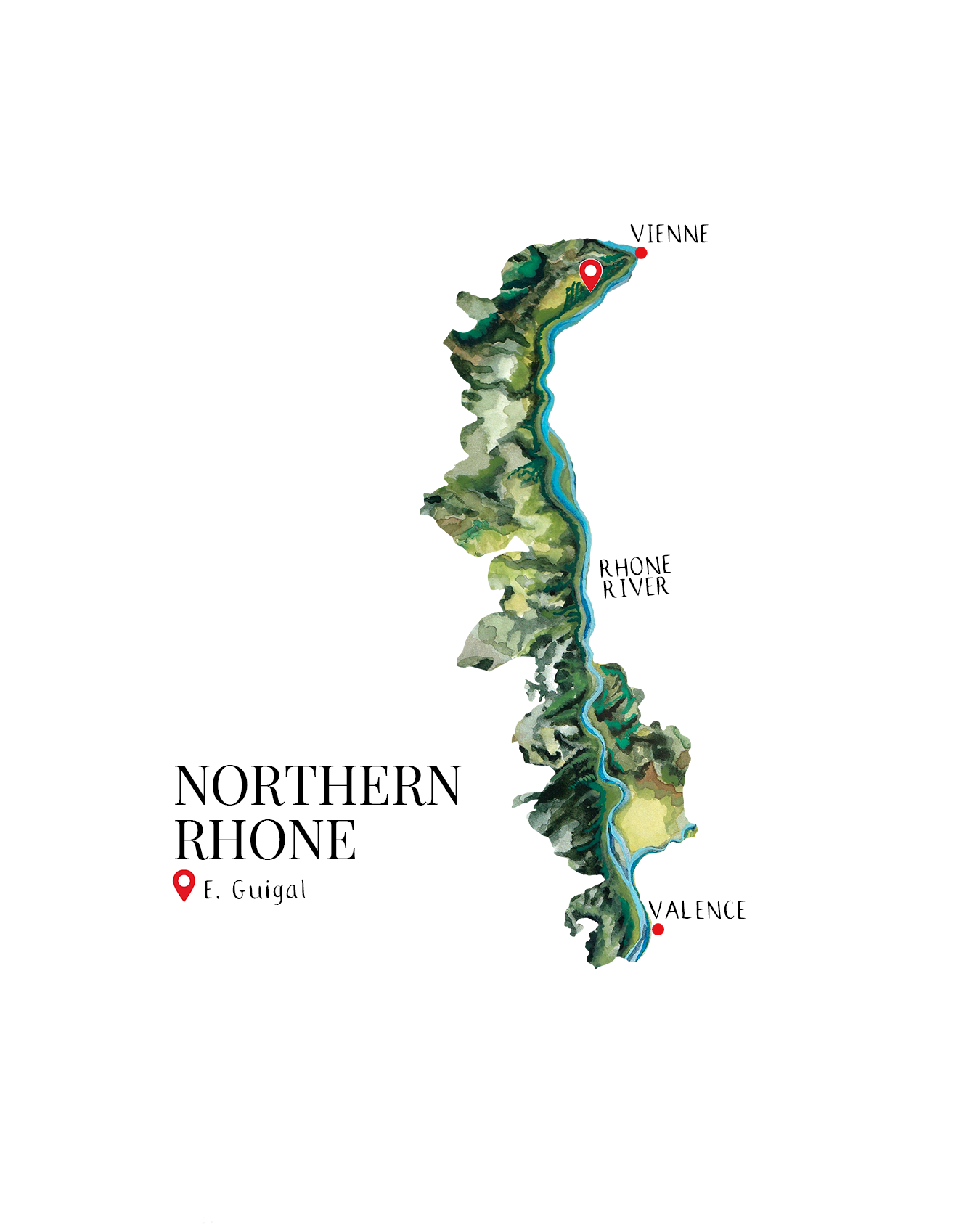 Syrah is widely planted throughout the world, but that was not so until the late twentieth century when Syrah was principally grown in the Rhone Valley and, as Shiraz, in Australia. Stylistically, the Palate Character of Syrah can vary depending on ripeness from a rich Round & Fleshy, Tone & Backbone, to a Powerful & Extracted. The flavors and aromas can also vary with a dark, sometimes sweet, fruit character, varying amount of spice, floral, and earth, and smoke, and meaty aromas and flavors.
Grenache is widely planted throughout the world but some of the best expressions come from the southern Rhone, and in Spain's Priorat. Grenache has small berries with thick grape skins resulting in dark, tannic wine in its youth combined with an almost ripe sweetness and elevated alcohol. Often part of a blend, Grenache offers a lot of fruit, spice, with floral and herbal notes.
Mourvedre is widely grown in Spain, and in France, where it makes up at least 50% of Bandol, and is typically one of the main blended varietals in Chateauneuf du Pape. It is high quality and strives in hot temperatures. The grapes are dark, and tannic with ample alcohol and intense aromas, particularly of blackberries. It is valued for its heady, structured contribution to blends.

Guigal, now one of the largest and most respected estates in the Rhône, was founded with humble beginnings by Etienne Guigal in 1946.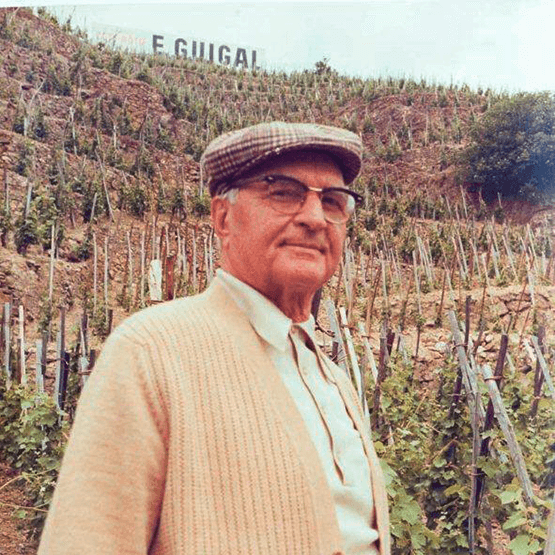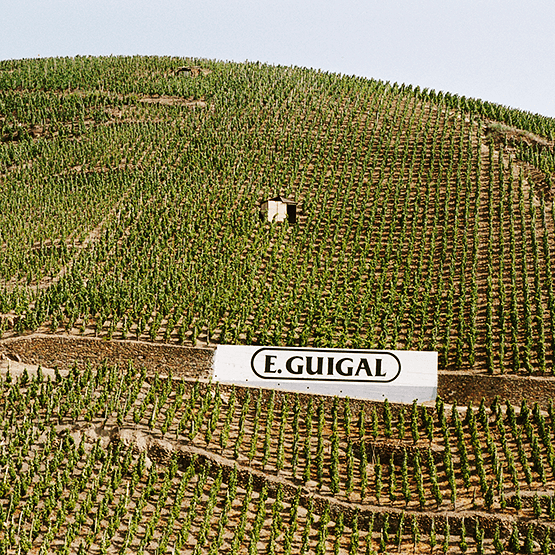 At 14-years-old, Etienne began working in one of the Rhône Valley's largest vineyard's pruning vines. Over the course of 15 years, he became cellar master before venturing out on his own. In 1961, his son Marcel took the reins and the winery now in its third generation is a standard bearer, especially for Côte-Rôtie, with steep terraced vineyards that surround the estate.
The wines of Guigal are a testament to entrepreneurship and vision. Across the board they exhibit high quality, with the single-vineyard Côte-Rôties of often ethereal character. For an estate this size to achieve such success is a testament to the detail-oriented work done in the vineyard and the painstaking attention in the winery.