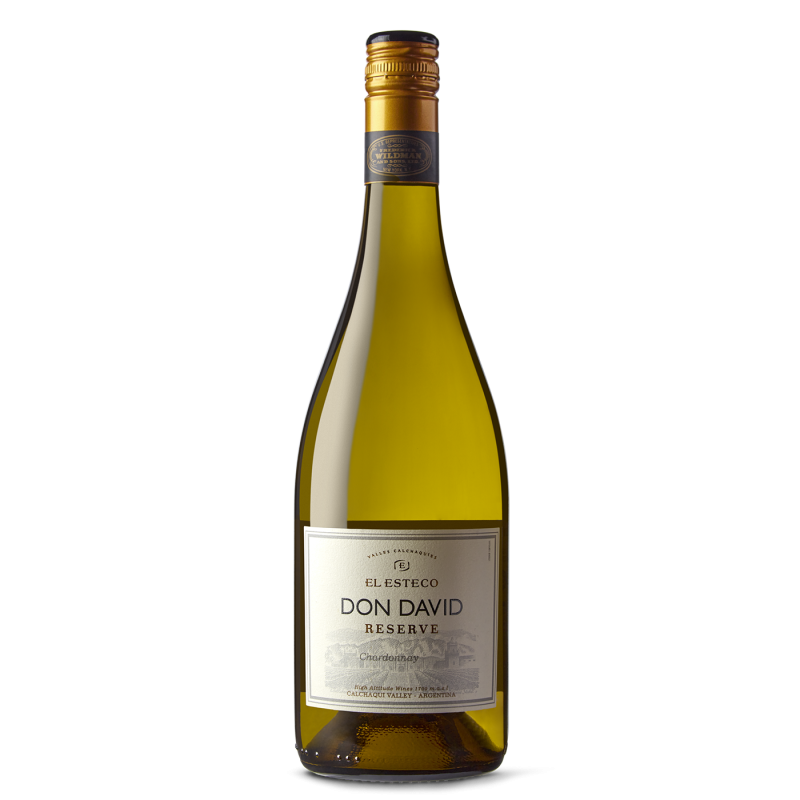 El Es-TAY-ko Don Da-VEED Re-SER-vay
Why this wine made the cut…
Balances intensity and energy without breaking the bank.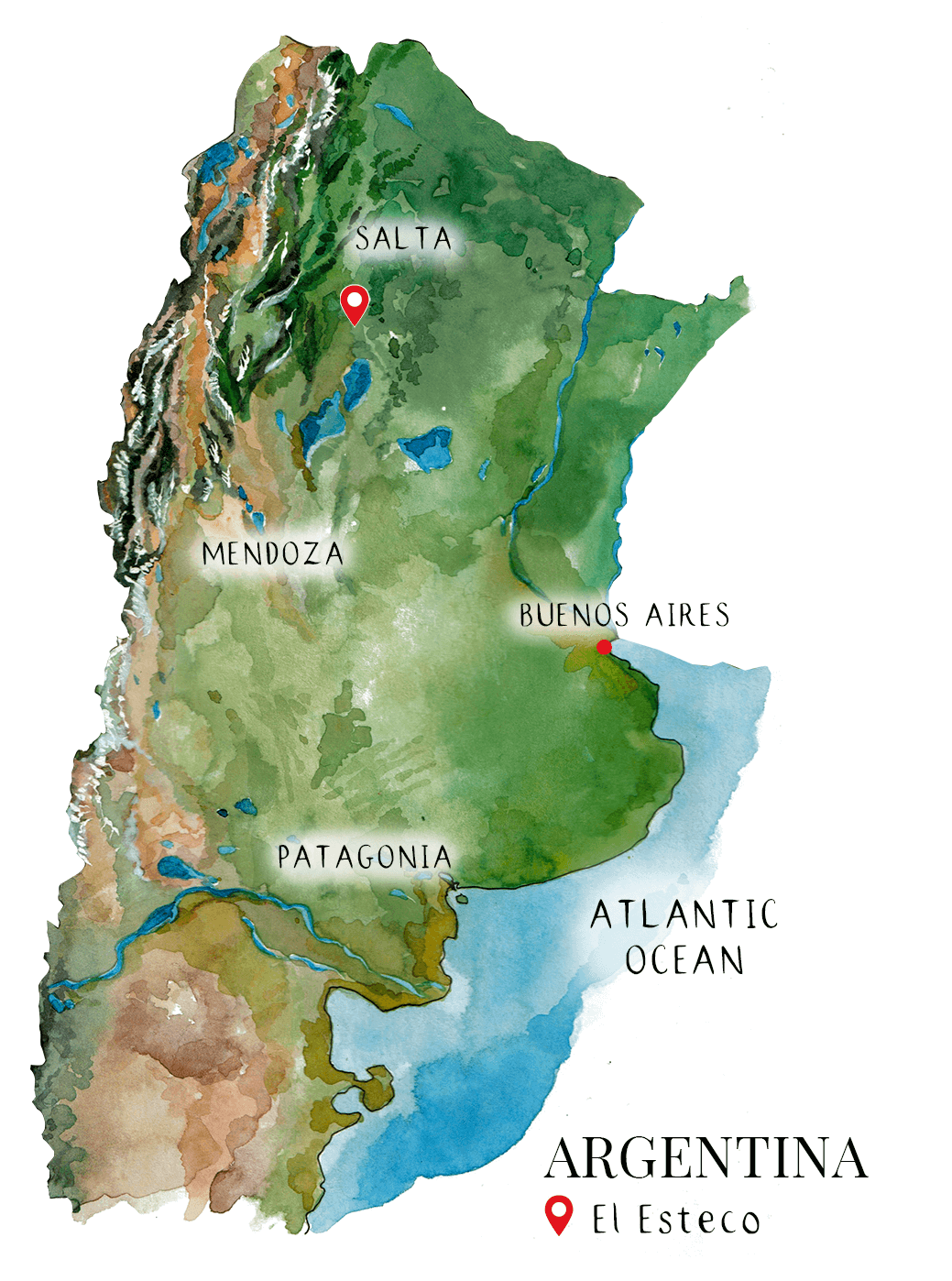 Chardonnay may be the most versatile white wine grape, often seen as a blank canvas. It displays various flavors and aromas depending on where it is grown and more specifically, how it is made. It can range in Palate Character from Bright & Crisp to Rich & Full depending on the climate. It is also particularly malleable and highly affected by winemaking choices like as malolactic fermentation, lees stirring, barrel fermentation and ageing practices.
Country / State
Argentina
---
El Esteco is located in the Calchaquí Valley in Argentina, more than 5,500 feet above sea level! What would seem like an unsuitable location for grape growing yields elegant wines amidst a backdrop of jaw dropping mountain views.

---
The El Esteco vineyards are located in Cafayate, an isolated stretch of desert, with a unique terroir where the highest vineyards run north to south, allowing moderate winds to improve the microclimate of the canopy.
The desert climate, the soils which are poor in organic matter, as well as diurnal temperature swings yield wines that balance concentration and elegance.

---