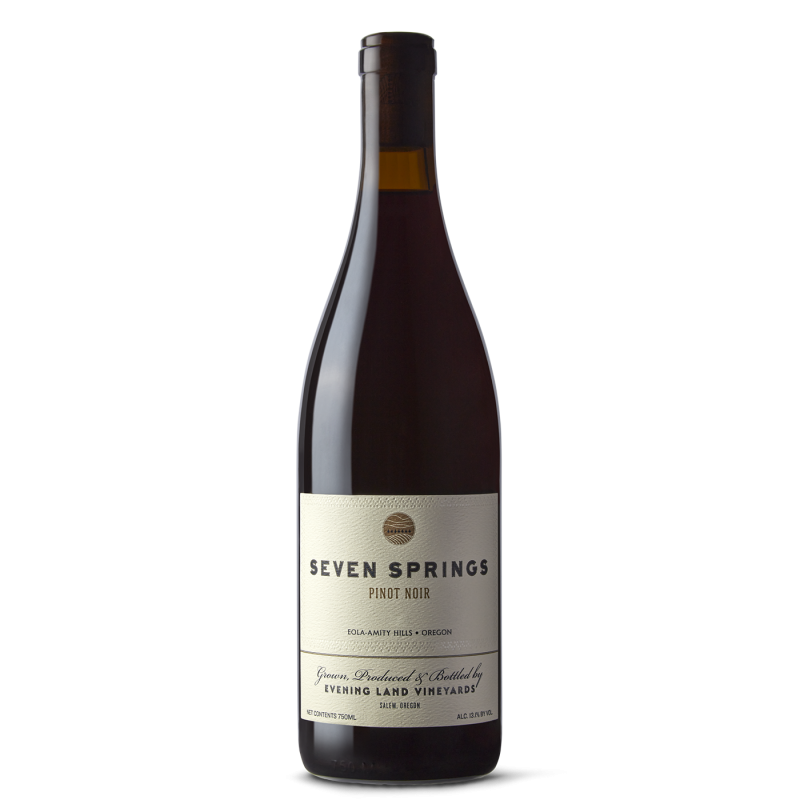 EVE-ning LAND SEH-ven SPRINGS PEE-no NWAR
Why this wine made the cut…
Top Oregon producer who perennially delivers.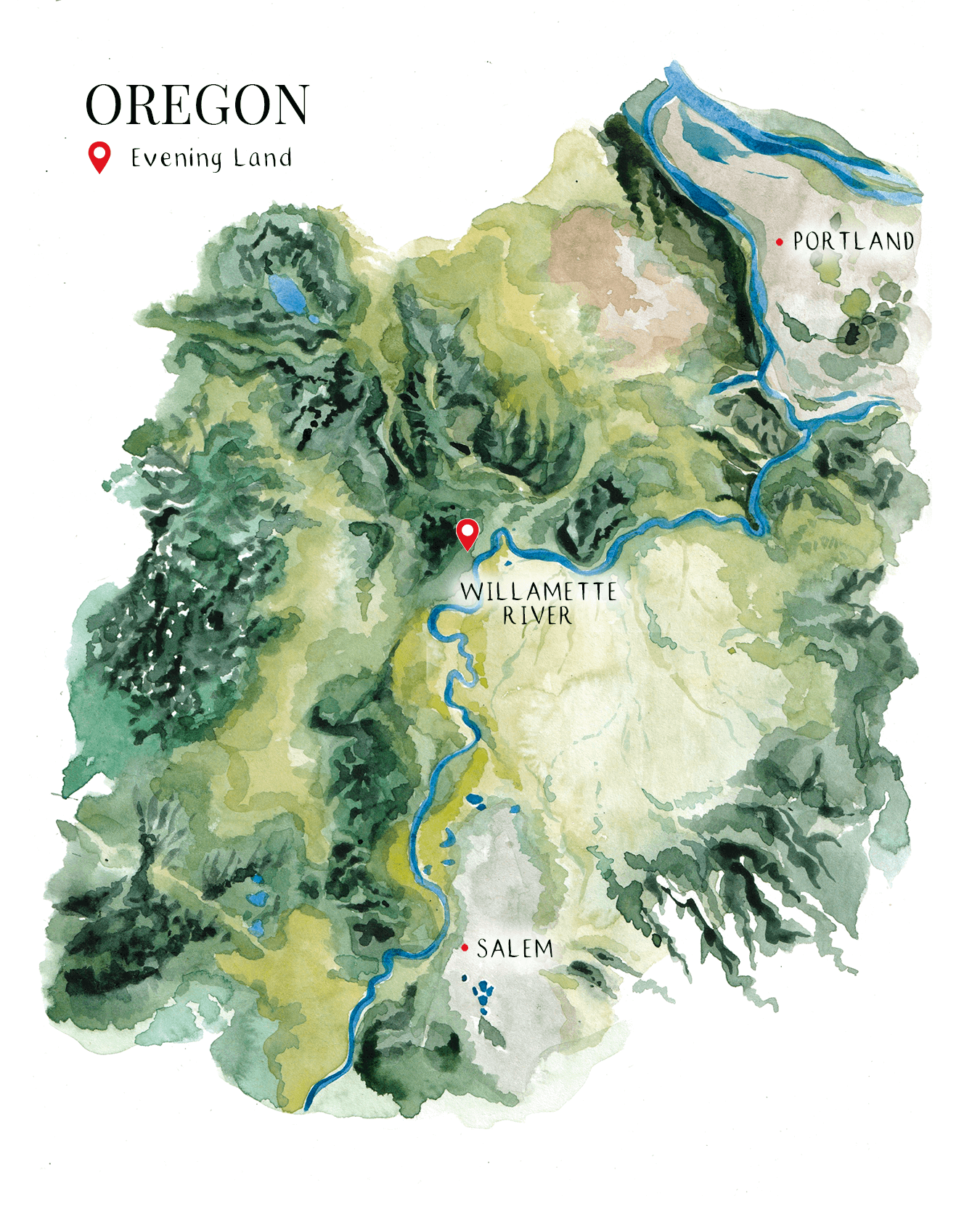 Pinot Noir is arguably the most revered grape variety in the world with origins in Burgundy, France where the best expressions can still be found. Pinot Noir is not only a tough grape to grow, it also shows miniscule differences in terroir arguably more than any other grape variety. Stylistically, it is generally higher in acid and lower in tannin but can vary depending on the location, and winemaking technique. It is very versatile with food, and shows a range of flavor from red and black fruit, floral, spice, earth, and mineral qualities.
Sub Region
Eola-Amity Hills

Evening Land has undergone several different owners since Al MacDonald planted the Seven Springs vineyard in 1984. It is now run by sommelier Raj Parr and winemaker Sashi Moorman.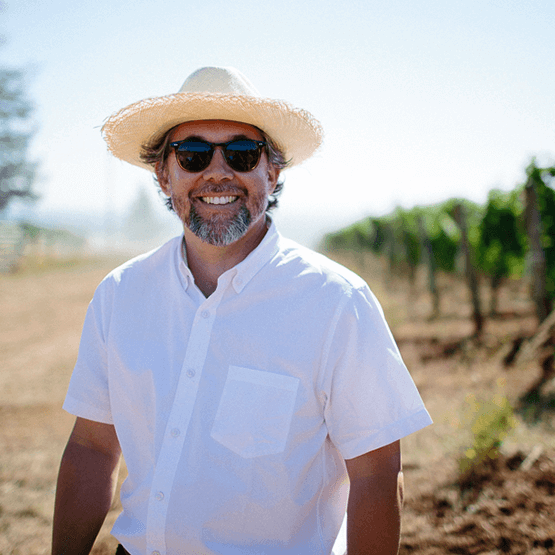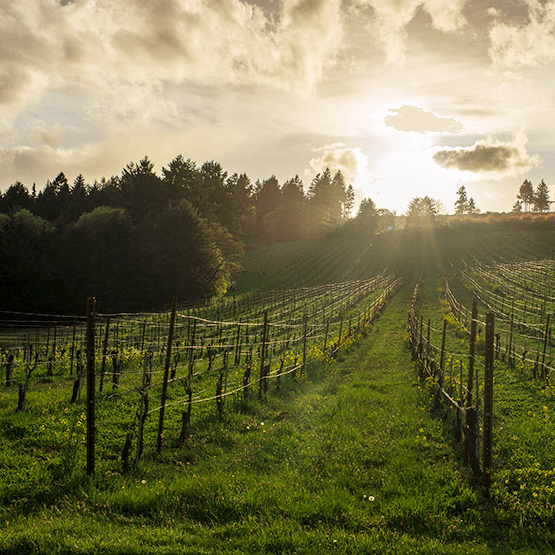 Seven Springs is an eastern-facing vineyard planted on volcanic soils. It enjoys morning sun but cooler afternoons from cool breezes off the Pacific ocean, helping to extend the growing season and making it perfect terroir for chardonnay and pinot noir.

The wines of Evening Land are made organically and biodynamically with a focus on Burgundian practices and terroir-centric wines.