Gee Bre-TON Cue-VAY Lay Shee-ROO-bluh
Why this wine made the cut…
This wine personifies the phrase the whole is greater than the sum of it parts. Yum!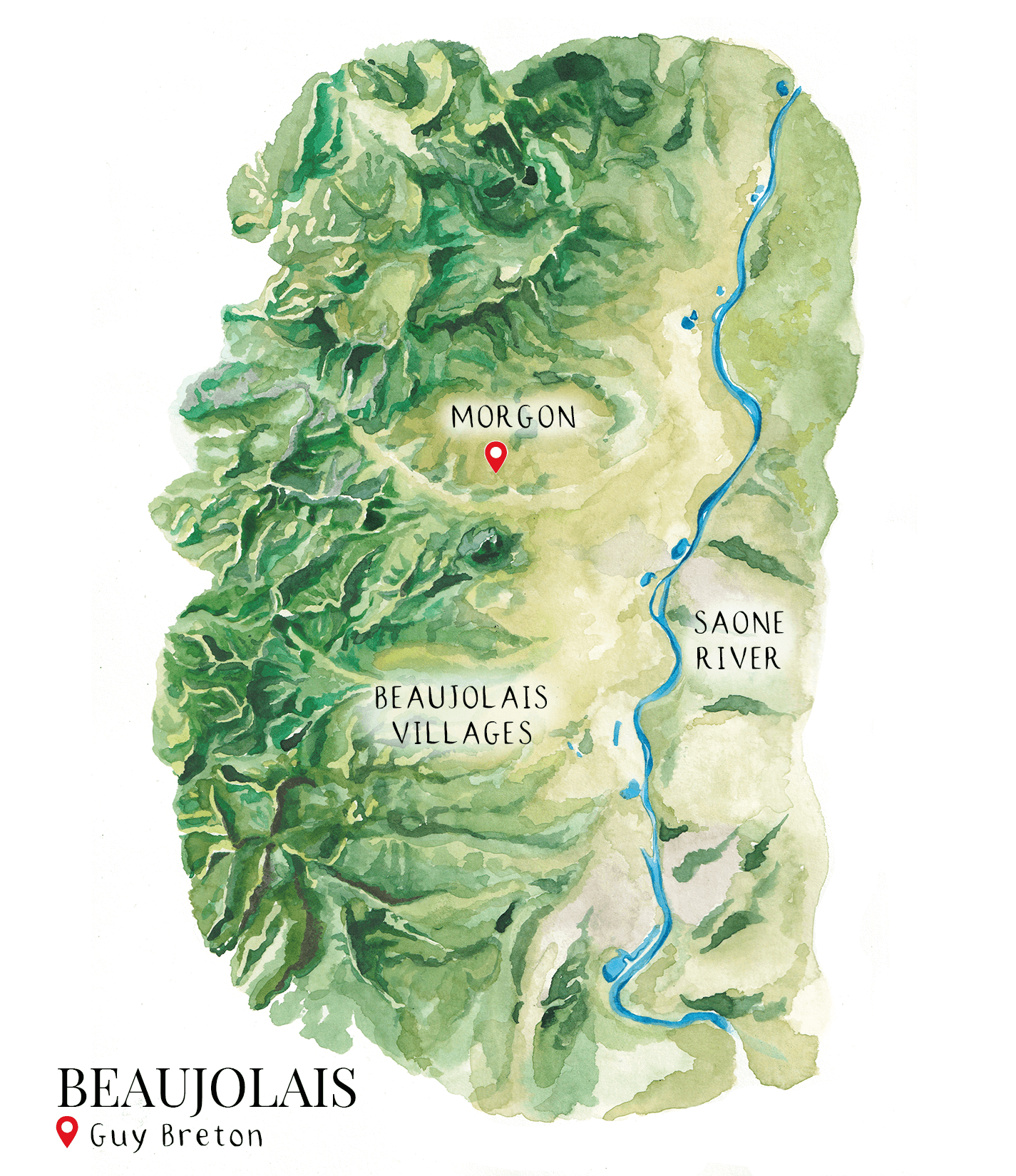 Gamay is a very old Burgundian variety often overshadowed by Pinot Noir. In the past, Gamay wines were often simple light and fruity wines, but old vine Gamay, especially Cru wines in Beaujolais have the potential to make very serious age-worthy wines with complex red and dark fruit, spice, and floral components at reasonable prices, especially for the serious complexity found in these wines.
---
Guy Breton took over the family estate in 1986 at a time in Beaujolais when, like many estates, his family sold all of their fruit to large cooperatives that used manufactured yeasts to make uniform wines lacking personality and terroir.
---
Following the example of the traditionalist Jules Chauvet, Guy along with Marcel Lapierre, Jean-Paul Thévenet, and Jean Foillard, the so-called Gang of Four, set out to make their own domaine wines with a focus on careful vineyard management and transparent winemaking.
Guy farms low-yielding old vines where herbicides and pesticides are never used and he tries to interfere very little in the winery. His wines exhibit complex fruit, minerality, and personality, as well as a good value. More importantly, the wines represent the potential of Beaujolais when in passionate hands.

---