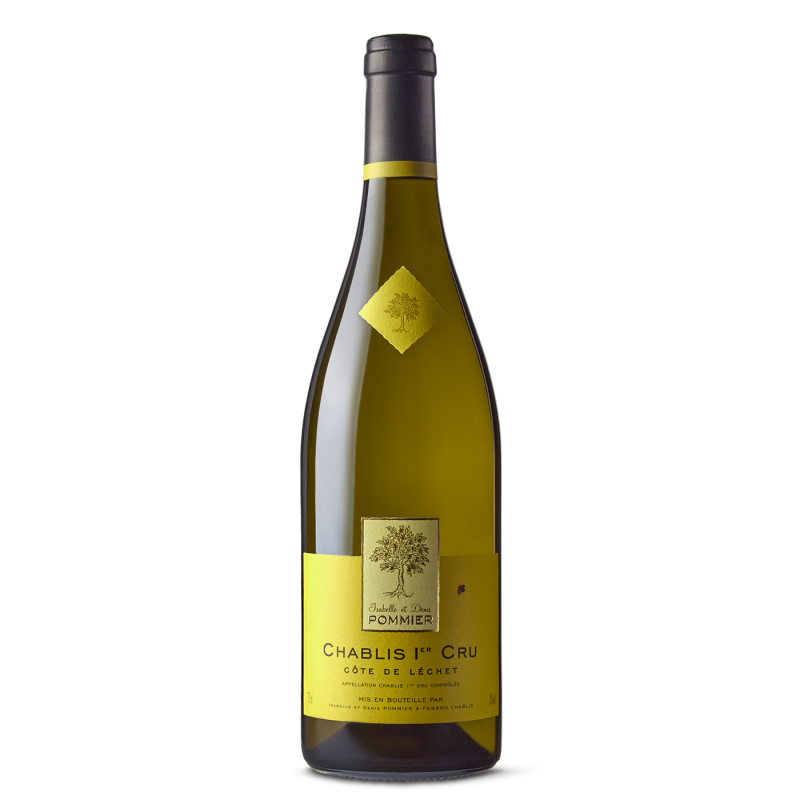 Isabelle et Denis Pommier
Ee-za-BEL ay Duh-NEE Po-MYAY Pruh-mee-YAY CREW COTE duh Leh-SHEH
Why this wine made the cut…
Classic Chablis without the austerity.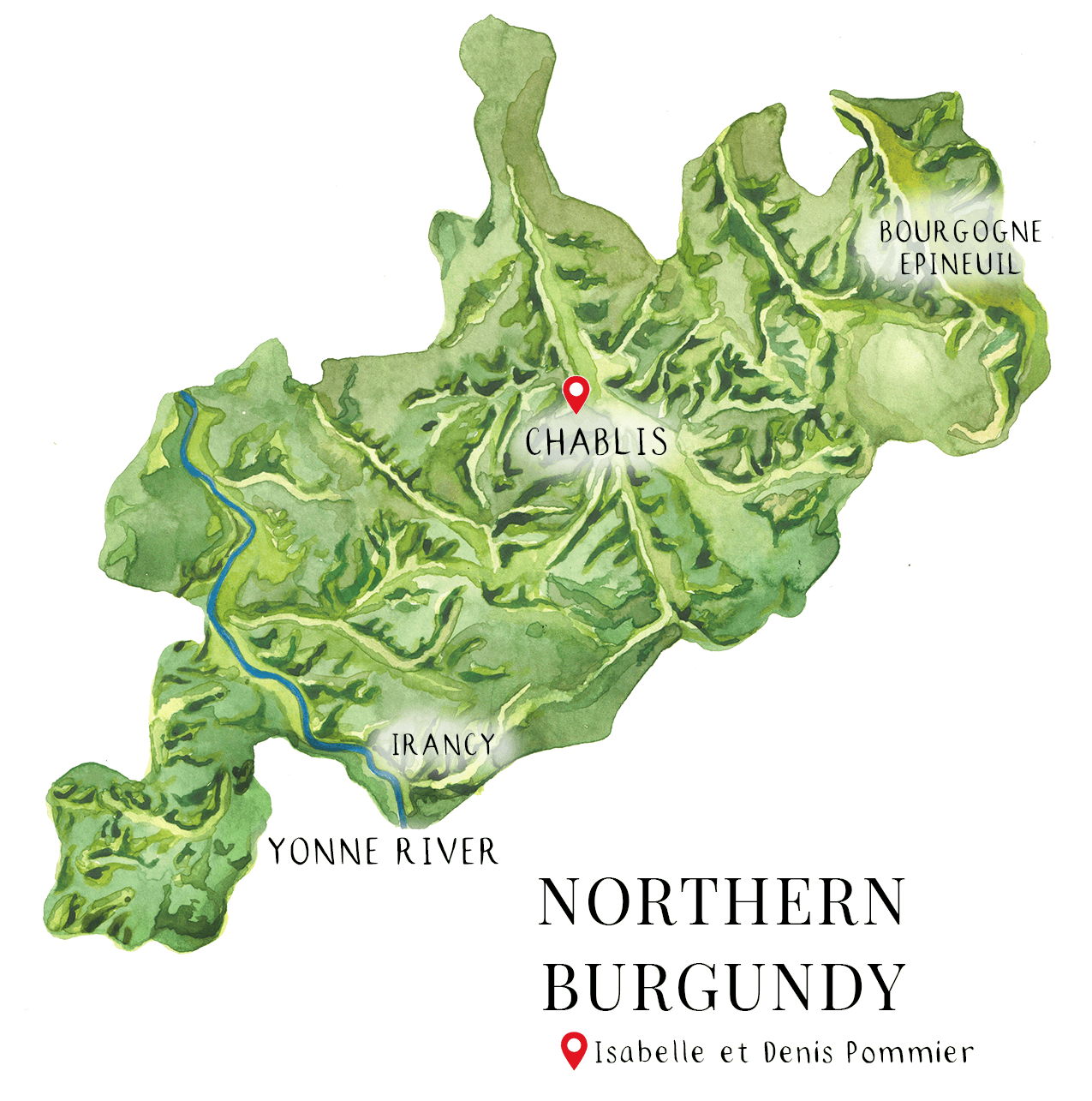 Chardonnay may be the most versatile white wine grape, often seen as a blank canvas. It displays various flavors and aromas depending on where it is grown and more specifically, how it is made. It can range in Palate Character from Bright & Crisp to Rich & Full depending on the climate. It is also particularly malleable and highly affected by winemaking choices like as malolactic fermentation, lees stirring, barrel fermentation and ageing practices.
Producer
Isabelle et Denis Pommier

Isabelle et Denis Pommier
Beginning in 1990 with only two hectares, Isabelle and Denis Pommier have since worked tirelessly to establish themselves as a stylistically distinct producer of Chablis.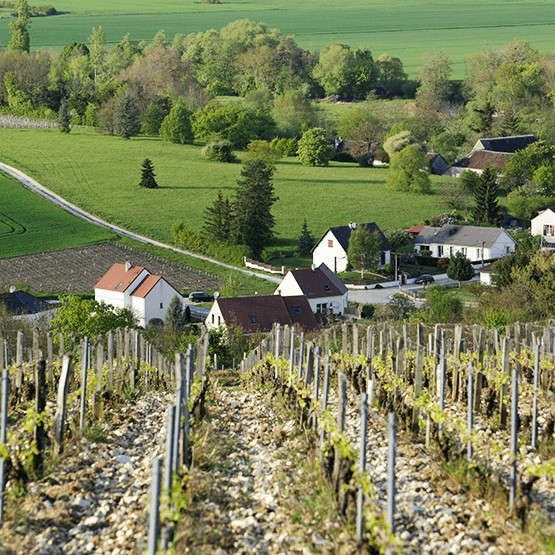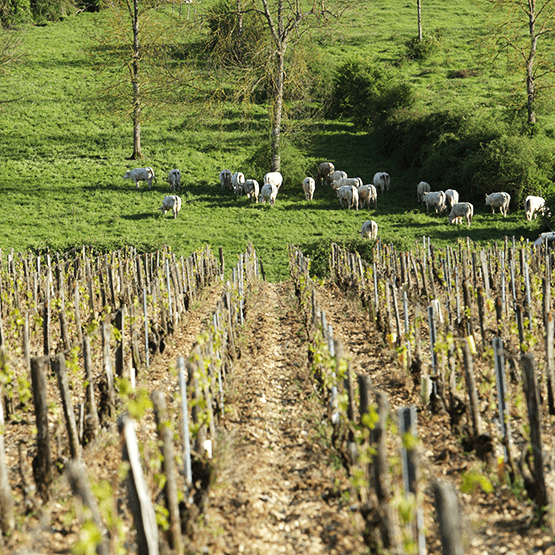 The Pommiers' farm is 16 hectares of vineyards, all organically farmed and hand-harvested, which is not common in the harsh climatic confines of Chablis. All wines are fermented with indigenous yeasts before aging in a mixture of steel tanks and oak barrels.
Pommier wines are notable for their balance of complex minerality and crisp acidity with a more opulent ripe style less common in the region but still firmly rooted in its identity: Chablis.