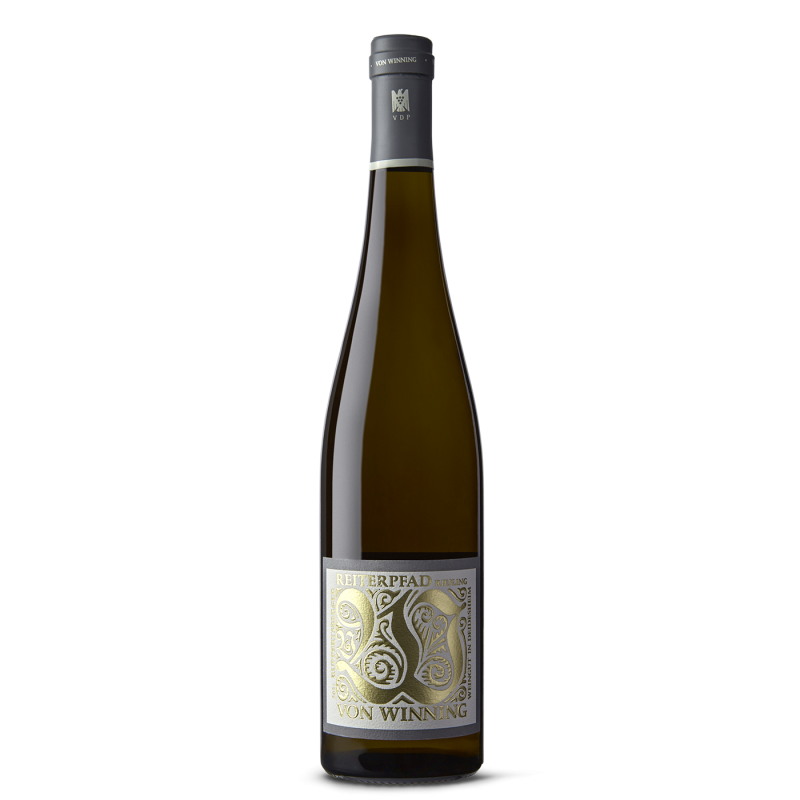 Riesling Ruppertsberger Reiterpfad Trocken
fon VINN-ing REES-ling RUP-perts-BERG-er RA-ee-ter-pfat TROCK-en
Why this wine made the cut…
Because great Riesling is hard to match.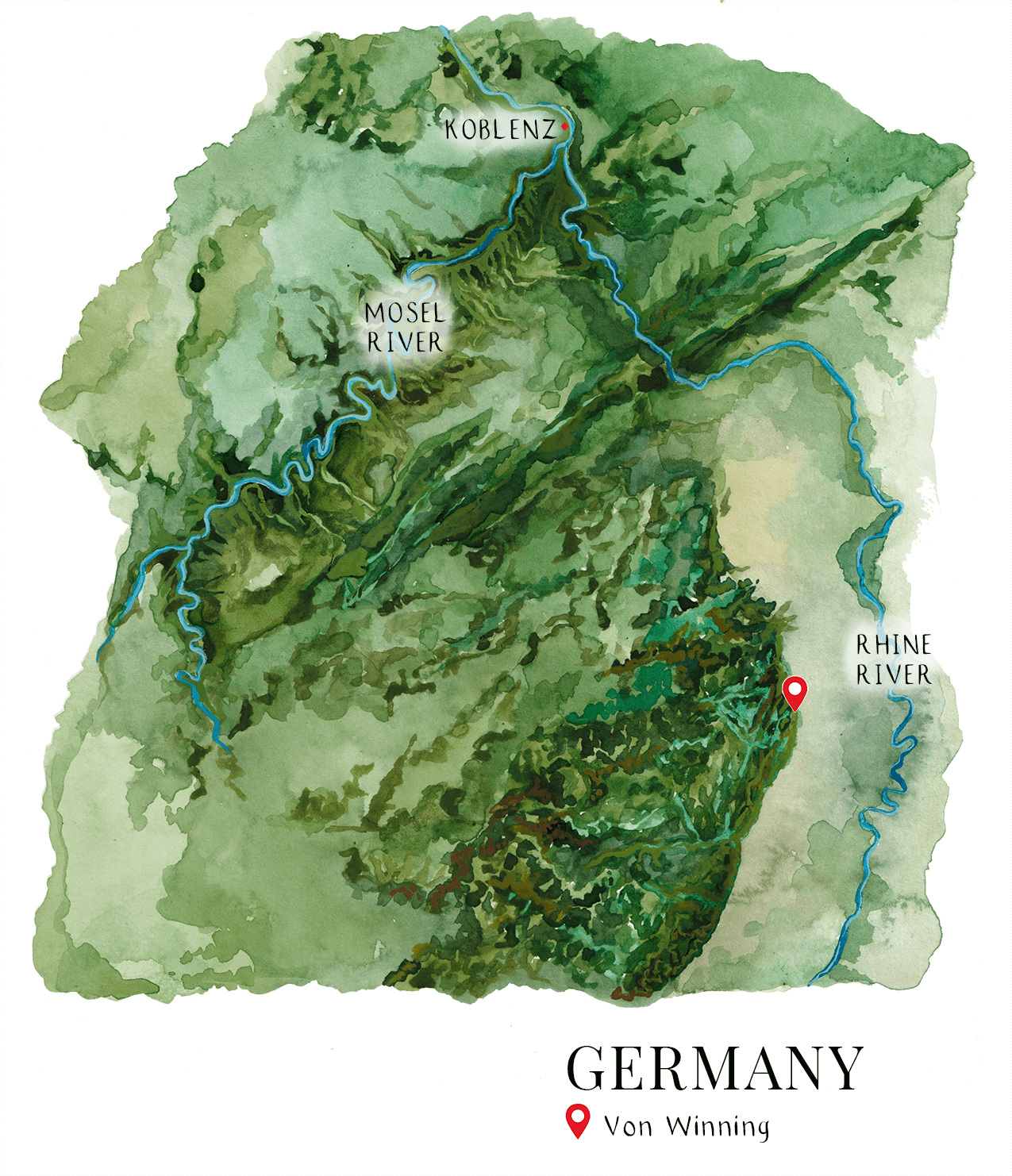 Riesling is one of the greatest, long-lived white wines in the world, highly expressive of the nuances of its respective terroir. The wines are generally relatively low to moderate in alcohol with crisp acidity and full of flavor and extract. Stylistically, it can vary from bone dry to quite sweet, and with age can develop intense aromatics. Because Riesling is so expressive of the terroir from where it is grown, it can show a potential mix of floral, fruity, intensely mineral, smoky and/or spicy aromas and flavors depending on the soil, climate, and exposure.
Winemaker(s)
Stefan Attmann
Von Winning makes some of the best dry riesling in Germany—the culmination of great sites and a relentless focus in the vineyard and winery.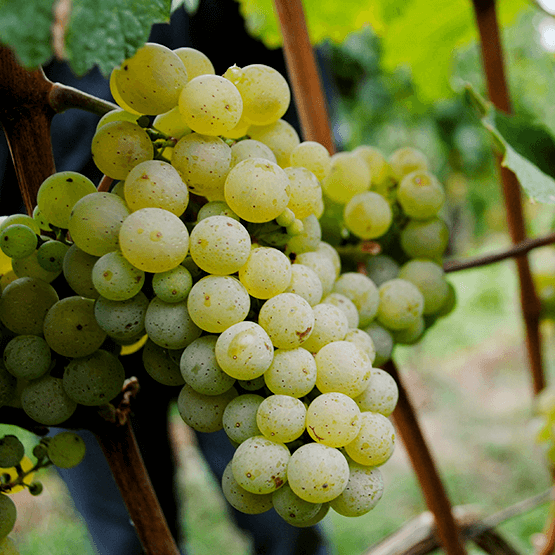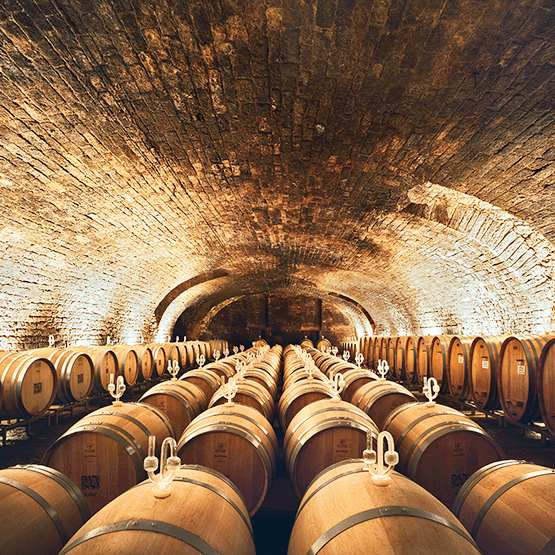 This 40-hectare estate is organically and sustainably farmed. The vineyards are very densely planted which makes the vines compete, naturally lowering yields. Winemaker Stephan Attman practices "gentle winemaking," using natural yeasts and gravity flow before aging the wines in variously sized oak barrels.

The wines of Von Winning are complex, intense, racy expressions of rieslings that speak to respect for the terroir and nature's bounty.