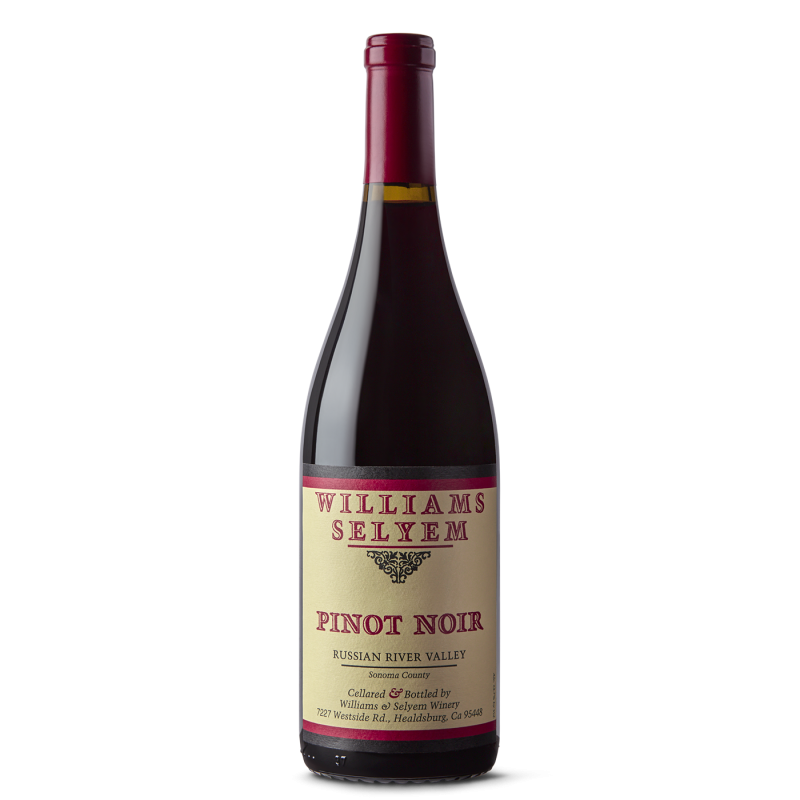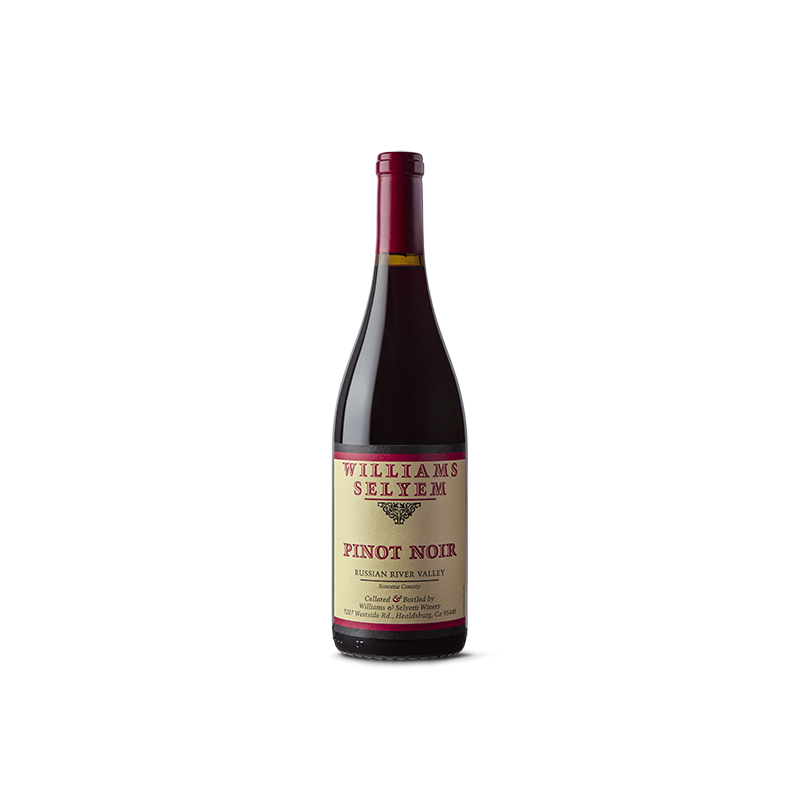 Russian River Valley Pinot Noir
WILL-yums SELL-yem RUSH-en RIV-er Val-lee PEE-no NWAR
Why this wine made the cut…
It is age-worthy, complex Pinot, that is hard to resist in its youth.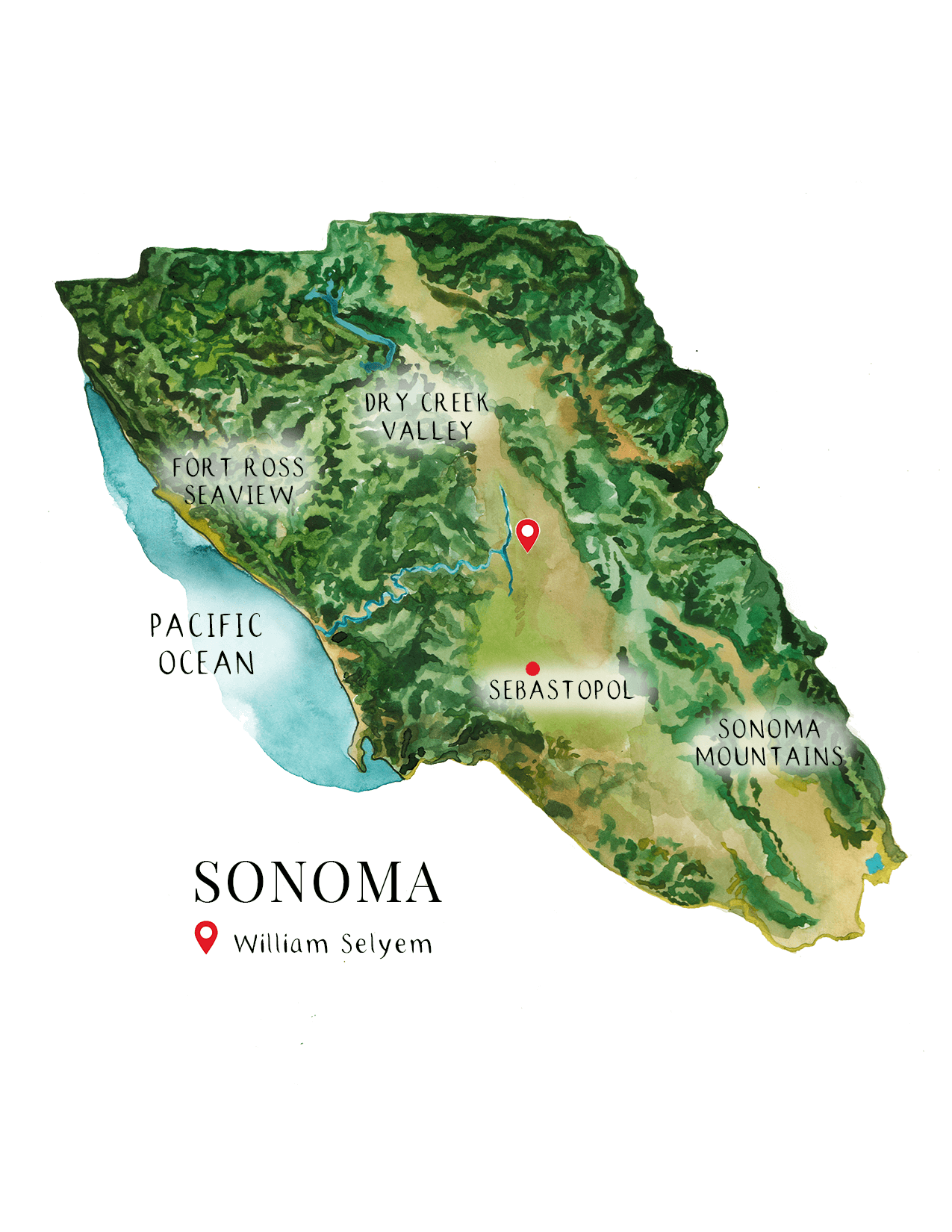 Pinot Noir is arguably the most revered grape variety in the world with origins in Burgundy, France where the best expressions can still be found. Pinot Noir is not only a tough grape to grow, it also shows miniscule differences in terroir arguably more than any other grape variety. Stylistically, it is generally higher in acid and lower in tannin but can vary depending on the location, and winemaking technique. It is very versatile with food, and shows a range of flavor from red and black fruit, floral, spice, earth, and mineral qualities.
Country / State
California
Sub Region
Russian River Valley
Russian River Valley, California
---
Williams Selyem was born out of serendipity and talent 35 years ago. In 1970 Burt Williams was given a few tons of grapes to try his hand at winemaking, which illuminated his passion and talent for the craft. He eventually set out with Ed Selyem to make great pinot noir, less for sale than for themselves, since they could not afford red Burgundy!
---
At launch, William Selyem partnered with local growers in exchange for nothing but a handshake. While they have expanded substantially, including planting their own vineyards, many of those initial relationships still continue to this day.
William Selyem focuses on making great wines in the vineyard. The wines therefore often differ in style while being consistently elegant, expressive, and intense.
---