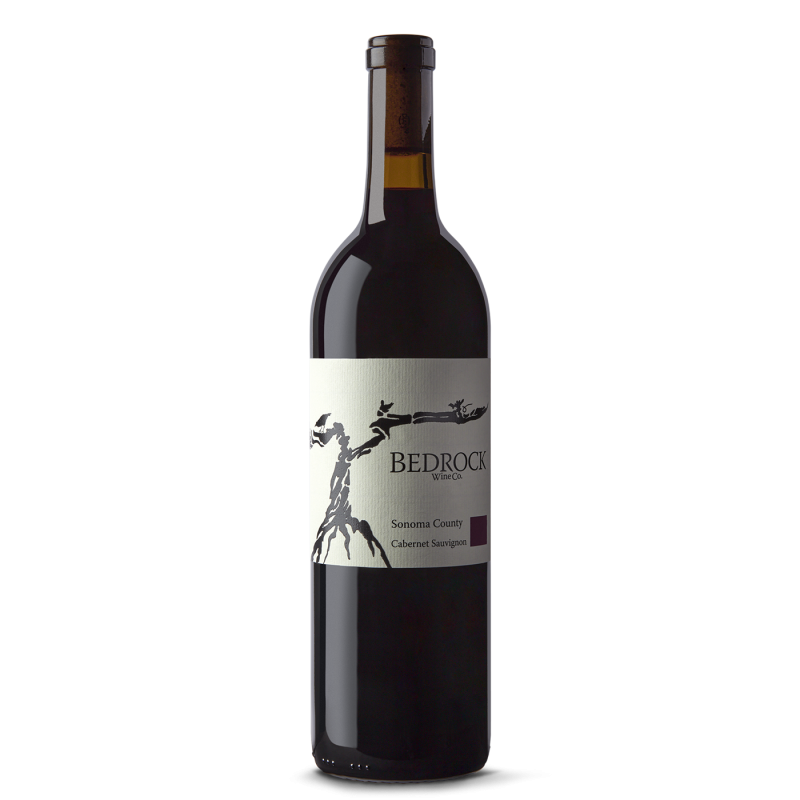 BED-rock WINE Com-pa-nee Kah-ber-NAY So-veen-YONG
Why this wine made the cut…
Extroverted, but not loud mouthed.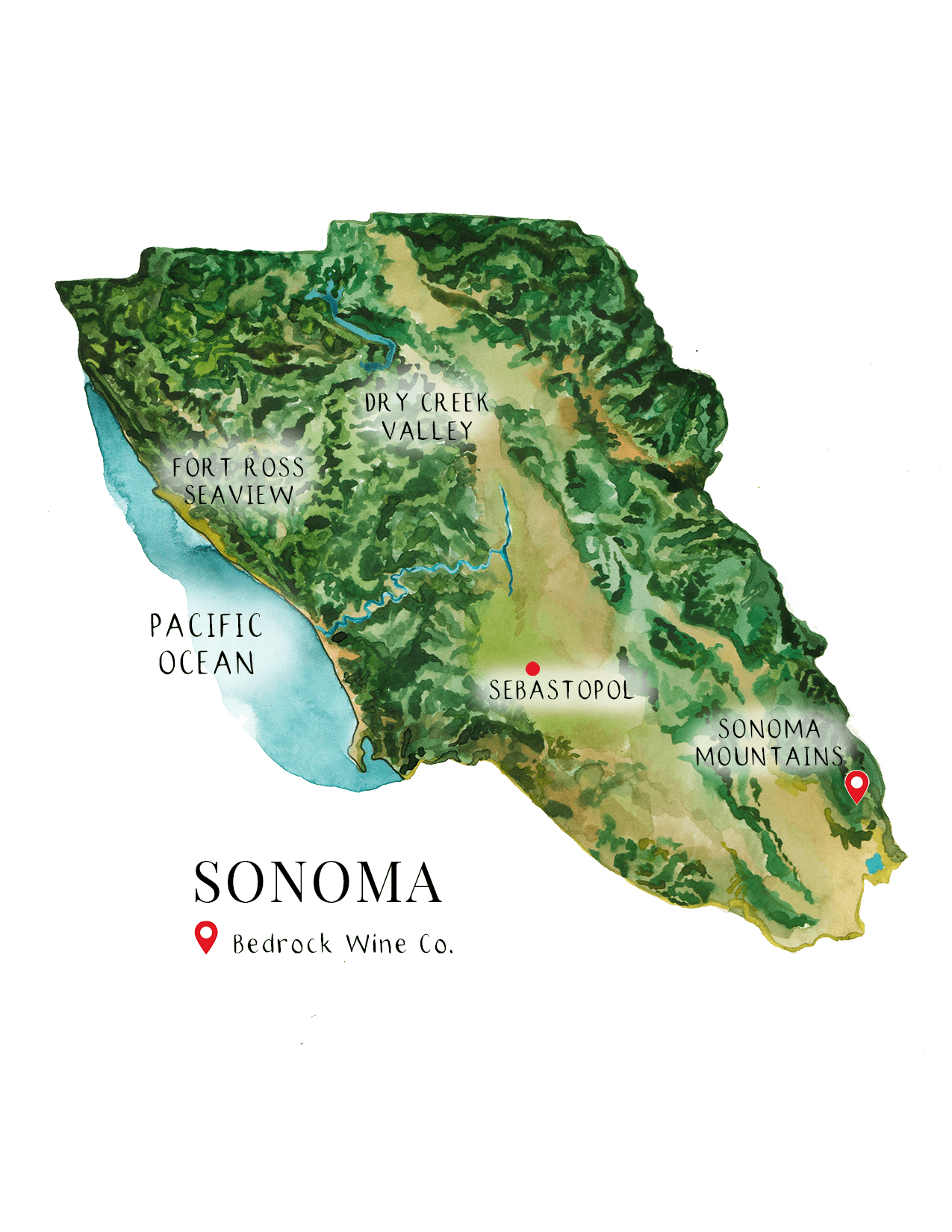 Cabernet Sauvignon origins are from the Gironde in southwest France, but is now planted across the world in climates that accommodate this late ripening grape. It is the dominant grape in wines made in Bordeaux's Médoc and Graves regions. This small, thick-skinned grape, produces darkly colored wine, high in tannin and relatively high in acidity with hallmark aromas of blackcurrant and can stylistically change from austere in its youth to lush depending on the region, and winemaking style.
Country / State
California
Producer
Bedrock Wine Co.

Bedrock makes wines of distinctive personality—some might even say flamboyant—sourced from heritage vineyard sites and often from century-old vines.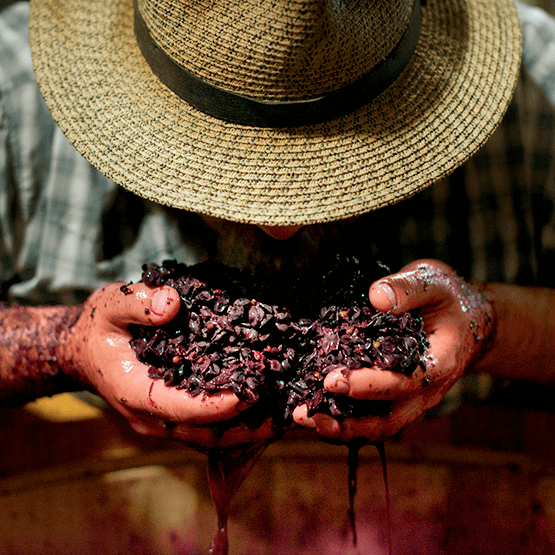 Winemaker Morgain-Twain Peterson, a Master of Wine, describes his wines as matching his eclectic tastes. The wines are made by hand in a converted chicken coop. He started by partnering with a network of small family-run and dry-farmed vineyards,relationships begun by his father, the founder of Ravenswood winery.
Bedrock Wine Co. makes limited-production, soulful, distinctly Californian wines that speak to his passion for California's winemaking heritage, and its future.